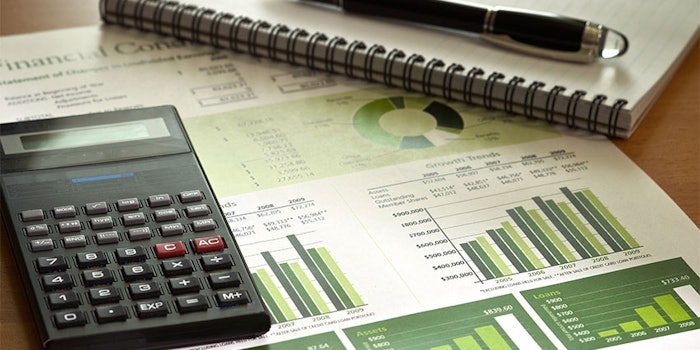 International Flavors & Fragrances (IFF) has previewed its long-term outlook, including three-year financial targets; confirmed cost and revenue synergy expectations; and announced the expected members of the board of directors for the new IFF following the completion of the company's merger with DuPont's Nutrition & Biosciences business (N&B). IFF expects to close the transaction on February 1, 2021.
Previously: IFF Receives Antitrust Clearances for Combination with DuPont N&B
IFF continues to affirm the run-rate revenue synergies of $400 million by the end of 2023, which are expected to contribute at least $145 million of EBITDA net of reinvestments. The revenue synergies will reportedly be driven through cross-selling opportunities and integrated solutions.
With typical product development cycles of 12-18 months,IFF expects to realize a gain in revenue synergies in year two post-close, including approximately $140 million in 2022.
The integration planning process has also confirmed the expected run-rate cost synergies of at least $300 million by the end of 2023. The company expects approximately $120 million of run-rate cost synergies by the end of 2021, of which approximately $45 million will be realized on a full-year basis.
The company announced a long-term outlook with three-year targets that include:
Expected organic currency neutral sales growth of 4-5% per year through 2023
Estimated adjusted EBITDA margin of approximately 26% by the end of 2023
Estimated free cash flow of approximately $2 billion by the end of 2023
Net debt to EBITDA of <3.0x in 24 to 36 months post transaction close
The new IFF has already appointed the extended leadership across the company, including 55% of these leaders who are either from N&B or are new to the organization, reflecting a detailed integration planning process aimed at moving rapidly to unlock the merger's potential.
Previously: IFF & DuPont Set Pricing of Senior Notes Offered by N&B
The company also announced the members of the board of directors for the combined company, effective upon the completion of the merger with DuPont N&B.
The board of directors for the new IFF will have 13 members, comprising seven current IFF directors and six directors appointed by DuPont, until the annual meeting in 2022, when one of the current IFF directors will resign. Four of IFF's current directors will resign upon the completion of the DuPont N&B transaction.
The board of directors will include:
Andreas Fibig, Chairman and CEO of IFF
Edward Breen, Executive Chairman and CEO of DuPont
Dr. Kathryn Boor, Dean of the Graduate School and Vice Provost for Graduate Education at Cornell University
Carol Anthony (John) Davidson, former Senior Vice President, Controller and Chief Accounting Officer at Tyco International
Michael Ducker, former President and CEO of FedEx Freight
Roger W. Ferguson Jr., President and CEO of TIAA
John Ferraro, former global Chief Operating Officer for Ernst & Young
Christina Gold, former CEO of The Western Union Company
Ilene Gordon, former Chairman, President, and CEO of Ingredion Incorporated
Dr. Matthias Heinzel, President of DuPont's Nutrition & Biosciences business
Dale Morrison, Founding Partner of Twin Ridge Capital
Kare Schultz, President and CEO of Teva Pharmaceuticals
Stephen Williamson, Senior Vice President and CFO of Thermo Fisher Scientific
"IFF will be a new company for a new era," said IFF chairman and CEO, Andreas Fibig. "We have seen acceleration and evolution of consumer trends through the pandemic with long-term impacts. Customers across end markets expect more from their value chain partners and the new IFF is well-positioned to deliver."
Mr. Fibig continued, "As we start our journey together, we see multiple paths to create value by capturing the innovation potential of our two organizations, accelerating growth, delivering meaningful cost synergies and optimizing our portfolio. Flawless execution will define our success and is now at the center of all that we do. I'm excited to welcome six new members to the IFF board and several new executive committee members who will have a critical role in delivering the value we see ahead of us. I would also like to thank and acknowledge the four directors that will be departing our Board upon the completion of the merger. Marcello, David, Katherine and Li-Huei have provided invaluable leadership and expertise as IFF has pursued our transformation and created this foundation for our next stage of growth."
"These two companies are highly complementary," said Ed Breen, DuPont executive chairman and chief executive officer, who will join the board at close of the transaction and serve as IFF's lead independent director starting June 1, 2021. "I look forward to joining the Board and working with Andreas, the directors and the executive team to capture the potential ahead of us. With market leadership across all categories, a very strong R&D pipeline, best-in-class EBITDA margin and strong free cash flow, we see multiple paths to creating value for all stakeholders and I'm confident we will succeed."