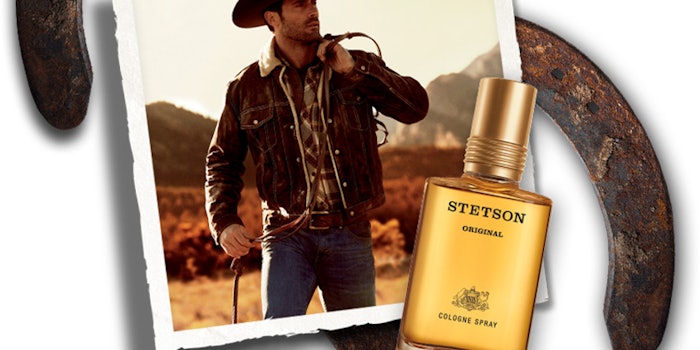 Stetson's Fragrance has announced it will be entering a new fragrance licensing agreement with Edge Beauty, effective January 1, 2021, per Yahoo Finance. 
Related: Lalique Exclusive Fragrance Licensing Agreement with Brioni
The brand, whose license was previously held by Coty Inc., will work with Edge to modernize its Western identity. 
Industry sources estimate the business could do up to $100 million in sales annually after its multicategory expansion.
Steve Mormoris, chief executive officer of Edge Beauty said, "The opportunity in fragrance is a migration toward scents that are not necessarily a tool for seduction. Stetson is a brand that can deliver different fragrance products, as well as skin-care, grooming and home products that inspire a sense of wellness and sophisticated masculinity."
"Our plan is to broaden the brand from cologne into grooming, skin care and home scenting," Mormoris said. "These are categories which men and women are consuming more and more, especially in the COVID-19 world."