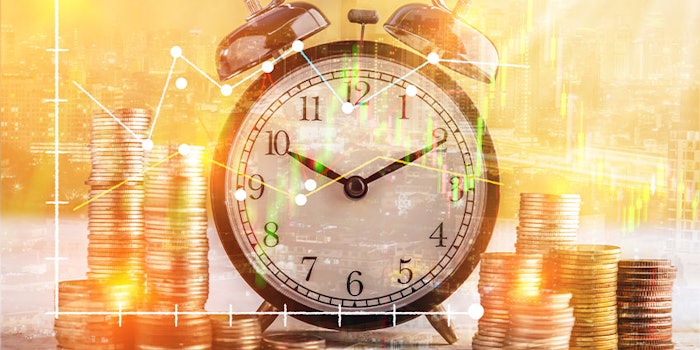 IFF has announced that it will release its second quarter 2020 earnings results following the market close on Monday, August 10, 2020, and will hold a special meeting of its shareholders on August 27, 2020.
Previously: IFF Business Update Reveals COVID-19 Impact.
The IFF management team will host a live webcast on Tuesday, August 11, 2020 at 10:00 a.m. ET to discuss the Q2 results and outlook with the investor community.
Investors may access the live webcast and accompanying slide presentation on the company's website. For those unable to listen to the live webcast, a recorded version will be made available for replay.
Previously: IFF Smell Test Could Hold Key to Early COVID-19 Detection.
The special meeting of the shareholders will be held to consider and vote on the issuance of shares of IFF common stock in connection with the previously announced proposed merger of IFF and DuPont's nutrition & biosciences (N&B) business pursuant to a Reverse Morris Trust transaction.
The special meeting will be held in person at 533 West 57th Street, New York, NY, and virtually via webcast at 10:00 a.m. EST.
In light of concerns regarding the novel coronavirus disease, COVID-19, and as part of an effort to maintain a safe and healthy environment at the special meeting, IFF strongly encourages shareholders to vote by proxy prior to the special meeting and, if planning to attend the special meeting, to do so virtually via the Internet.
IFF shareholders of record as of the close of business on July 13, 2020, will be entitled to receive notice of and to vote at the special meeting. Instructions on how to attend, participate in and vote at the special meeting are available in the definitive proxy statement on Schedule 14A filed by IFF on July 27, 2020.
The transaction is subject to approval by IFF shareholders and other customary closing conditions, including regulatory approvals.The parties continue to target closing the deal in the first quarter of 2021.