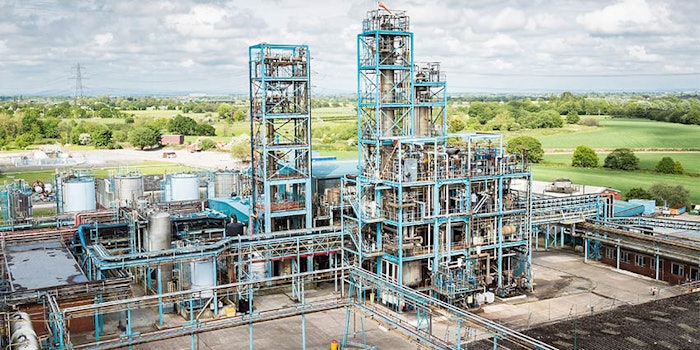 Emerald Kalama Chemical, LLC has completed the certification of its food safety management system in Widnes, United Kingdom, to meet FSSC 22000 standards. With the new Widnes certification, Emerald has expanded the portion of its ingredient portfolio that is produced according to FSSC 22000-certified standards.
The site's food safety system was already certified to meet HACCP and GFSI. Emerald's other food-grade operations—located in Kalama, Wash. and Rotterdam, The Netherlands—are already certified to FSSC 22000.
In 2015, Emerald acquired Innospec Widnes Ltd., which included the Widnes site, and expanded the range of flavor and fragrance ingredients offered in the company's consumer specialties portfolio. Since then, Emerald has continued to make strategic expansions at the Widnes facility, including the introduction of new ingredients, such as Kalama Peach Lactone in 2019, and a $40 million investment in dual-source production of Kalama Hexyl Cinnamic Aldehyde.
"FSSC 22000, HACCP and GFSI are important, globally recognized standards for food safety," said Wendy Herbst, vice president and general manager, consumer specialties. "Especially during this time of a global health emergency, there is heightened awareness about the importance of hygiene and sanitation, which are critical to protect the food supply chain and keep it moving."
Herbst continued, "We use rigorous, proactive controls at all of our sites to protect the quality of our products. By achieving FSSC 22000 certifications at all of our food-grade operations, we can guarantee that these controls meet the highest benchmarks in the industry for food safety."
Herbst concluded, "The investments we've made at the Widnes site have brought a lot of additional value to our customers by enhancing our capabilities. The FSSC certification is a logical next step; it will provide our food and beverage customers with additional quality assurance, as well as alignment with our other food-grade operations globally."