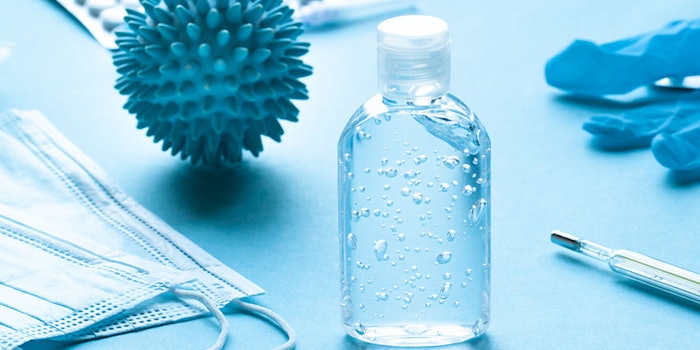 This week, a number of organizations have begun rescheduling events and the production of hand sanitizer continues to grow.
IFEAT has postponed its 2020 Berlin Conference. The event will now take place September 12-16, 2021, at the Intercontinental Berlin Hotel. IFEAT also released a statement this week supporting the many efforts to have the flavor and fragrance industry recognized as essential business.
The International Fragrance Association (IFRA) has extended its implementation timeline for the 49th Amendment. The association approved the 3-month extension after receiving reports of significant impacts on members of the fragrance industry.
Sensient has announced that its Annual Meeting of Shareholders will be converted to a virtual-only event. The day and time of the meeting will remain April 23, 2020, at 8:00 a.m. Central Time. All shareholders on record as of February 26, 2020 are entitled to attend the meeting.
The Chemical Sources Association (CSA) has set a new date for its 2020 CSA Roundtable. The event is now scheduled for September 23, 2020, and will be held at the Newark Airport Marriott Hotel.
Fragrance Creators (FCA) held two webinars this week: Fragrance Creators' COVID-19 Guidance for Sanitizing Products Webinar and Fragrance Creators' CARES Act Webinar. The Sanitizing Products Webinar featured a presentation and Q&A session with Exponent's senior managing scientist, Diane Boesenberg, where members were able to gain insight around the U.S. standards and requirements for the production of sanitizing products. The CARES Act Webinar was moderated by Dan Renberg of Arent Fox and featured speeches from Jeannette Carneiro McLaughlin, Amal Dave and Jeffrey Tate of Arent Fox. The presentations provided members with information on several important aspects of the CARES Act including the Paycheck Protection Program for Small Businesses, the Mid-Size Business Loan Program and Taxes.
Givaudan has joined in the growing number of companies producing hand sanitizer. The company has dedicated a production line at its Vernier site in Switzerland to the production of hand sanitizer and has stated that more lines will follow suit in the United States and Europe where smaller batches are already being produced.
Firmenich has expanded its hand sanitizer production. After having already donated 20 tons, production capacity is now being increased to 100 tons. The hand sanitizer will be donated to hospitals, medical care providers and emergency services in the United States and Switzerland.