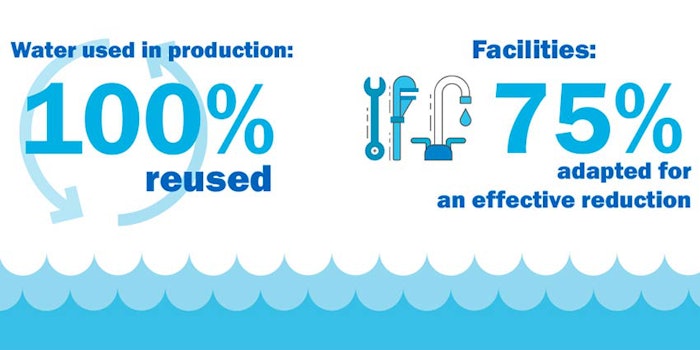 As part of its sustainability plan, Iberchem has implemented a series of actions to save on daily water consumption as well as to raise awareness among all workers on its proper use.
Previously: Iberchem Group to Cut Down CO2 Emissions by Carpooling
On the occasion of World Water Day, it is more necessary than ever for companies and individuals to realize that we are talking about a scarce but essential resource for human survival. According to the United Nations, more than 2.2 billion people around the world live without access to clean water.
Iberchem has announced 100% of the water it uses in its production plant is suitable for reuse and therefore is not wasted.
Also, in 2019, the company reduced its water consumption by 9% compared to the previous year. More than 75% of Iberchem's facilities are adapted to reduce water consumption, counting on low-flush toilets and automatic faucets, for example.