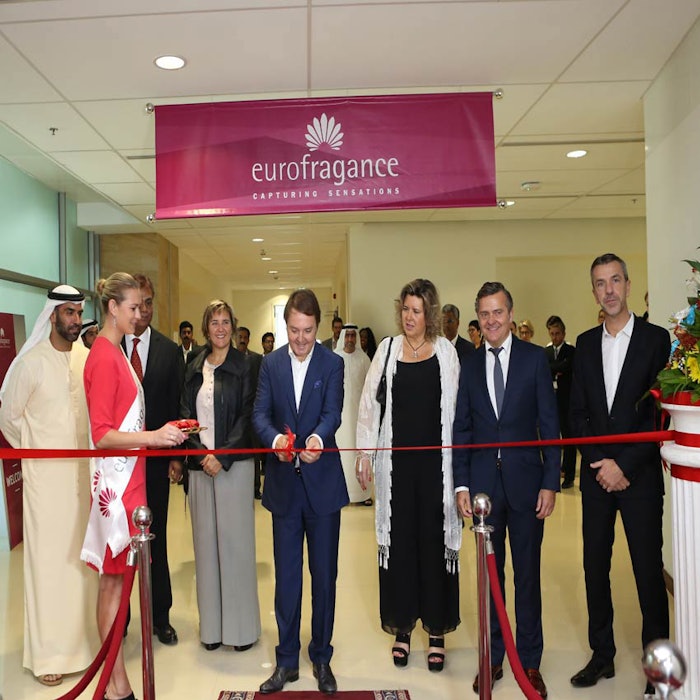 Update: The facility has officially opened on November 18, 2015, in Dubia's Science Park, formerly the Dubai Biotechnology and Research Park.
Eurofragance (Barcelona) has opened its Dubai creative center, representing an investment of more than 2 million euros. The move will boost the company's presence in the Gulf region and follows its recent expansion in Turkey.
Focusing on sectors such as mass market fine fragrances, air care and personal care, the 1,000-sq-m facility includes a lab, creative area, evaluation spaces and offices.
According to the company, "The new project will require 16 people to carry out activities in fragrance design, evaluation, applications, sample manufacturing and marketing, as well as sales, logistics and corporate aspects."
The company also operates two production centers and two creative centers in Barcelona and Mexico City.