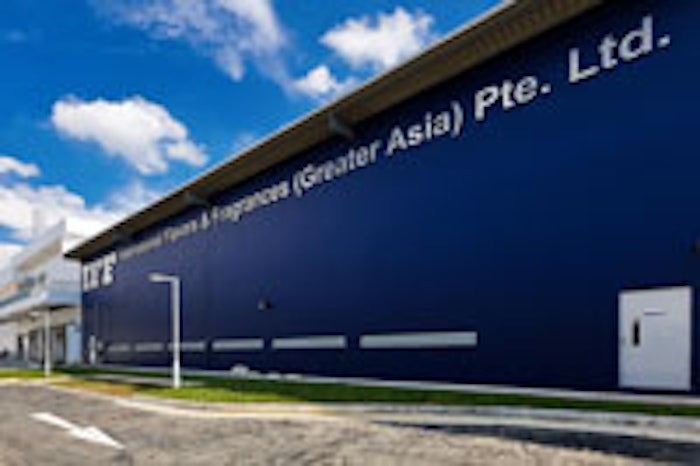 International Flavors & Fragrances Inc. (IFF) has unveiled a new, state-of-the-art liquid flavors and fragrances manufacturing plant in Jurong, Singapore, which is part of a previously announced $100 million investment in Greater Asia.
"Our continued investment in the Greater Asia region reflects our confidence in the future growth opportunities in this market both for our customers and for IFF," Doug Tough, IFF's chairman and CEO, said in regards to the market where the company has maintained a foothold for over 40 years.  
The higher-capacity, 12,000-square-meter facility replaces the company's existing plant in the same area. The new plant has a potential production capacity of up to 20,000 metric tons. The plant was built with automated processes that dramatically minimize usage of water, energy and cleaning chemicals. All waste water is treated on site and the plant generates minimal solid waste.
In addition to manufacturing liquid flavors and fragrances for the Greater Asia region generally, the plant will provide support to the company's center of excellence for functional fragrances, which is housed in IFF's nearby science park creative facility.