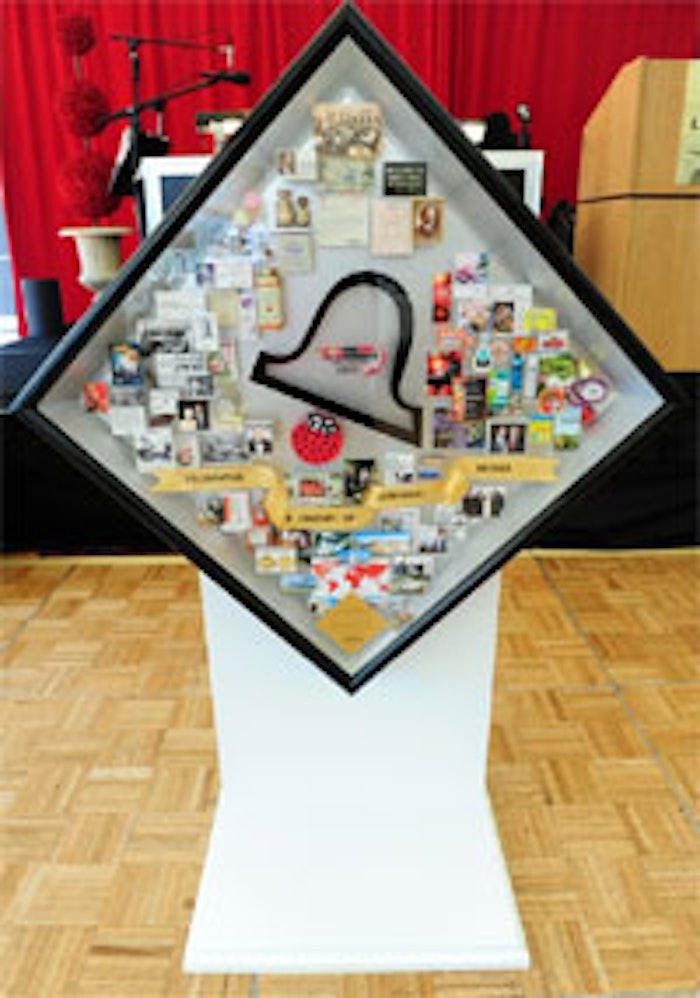 Bell Flavors and Fragrances Inc. (Northbrook, Ill.) celebrated 100 years in business on July 25, 2012 with a formal reception at the Lincolnshire Marriott Resort. (Look for photos and coverage in the October issue of Perfumer & Flavorist magazine.)
With more than 300 guests in attendance, James Heinz and Raymond Heinz, Bell's co-presidents, shared their company experiences over the years. 
Sandy Frum, president of the Village of Northbrook, congratulated Bell for its contribution to the community and noted how the village passed a resolution honoring the company's milestone. Guests also viewed a video of US Representative Robert Dold (IL-10) congratulating Bell's historic landmark before Congress.
"There are not too many companies in the US that celebrate 100 years of being in business," said James Heinz. "It is quite an accomplishment. We really differentiate ourselves from our competitors with the service we offer our customers. Customers want their supplier to make them feel special. They want to feel that the supplier is doing something very unique for them. That is what we provide our customers."
In addition to Bell's seven worldwide manufacturing plants, it has research and development operations in 10 countries and sales offices in 40 countries. Bell is privately owned by the Heinz family with 1,200 employees worldwide including 14 employees with doctorates and 125 research-based personnel.