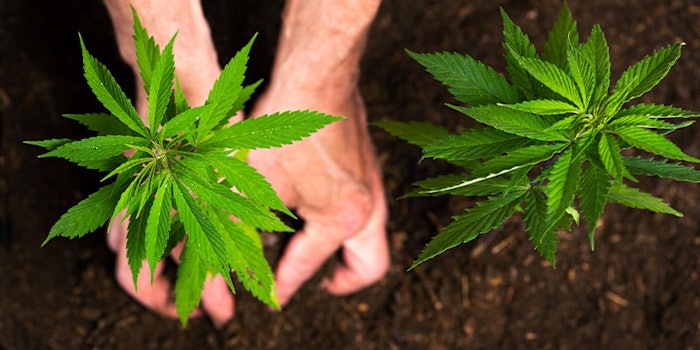 Robertet
Grasse, France
2019 Sales: €554.3 milliona
Robertet saw steady growth in 2019 with a sales increase of 5.6% year-over-year with FY2019 total sales reaching e554.3 million up from 524.9 million in 2018. With the acquisition of Sirius, Robertet has extended its offerings and capabilities in natural aromatic products including essential oils and floral waters. Robertet has embarked on the hemp extract and CBD path with a jv with Klersun for the United States; Robertet and Klersun have also joined forces with Alponics for Switzerland and potentially beyond. Robertet has given its support over the past year towards the creation of new regulation regarding organic food laws in Europe that stand to provide clarity on the topic of organic flavoring requirements. The company has also maintained a position at the forefront of discussions on the role of fragrance in natural cosmetics and the impact of possible new legislation regarding natural fragrance.
In addition, its involvement in supporting new regulations for natural and organic products, Robertet has also shown its dedication to sustainability in 2019 by earning a gold medal from EcoVadis. The group achieved this honor by increasing its efforts to reduce waste and further advancing its corporate social responsibility for key ingredients in the supply chain.
CEO and Robertet Management
To what would you attribute your company's successes in 2019?
It's difficult to remember exactly what the world looked like before COVID-19 and how consumers behaved, but we believe that the market was looking for more natural, more traceable, more "free of" recipes, adding in sustainability as a must have certification. Robertet's success comes from the fact that we initiated all these programs in the last century before the word sustainability became trendy! Our pioneering efforts in translating this expertise initially to the biomass-residue of our volatile extraction process to identify and extract nonvolatile ingredients with potential health or beauty activity. This new door provides truly value-added products and allows us to achieve a true circular economy. By adding value to these heretofore unused residues, we have created new opportunities for the food, beverage and wellness markets of tomorrow, benefitting all of our businesses.
Were there any new regulations within the last year that directly impacted your company? If so, how did you respond to them? 
Increasing interest in natural products in consumer goods has led several countries to develop or reinforce their legislation around natural and organic products focused on the protection of biodiversity. There are clear benefits for using endemic source of materials, for example in Brazil, which is reviewing and reinforcing its law on biodiversity and benefit sharing. South Africa and India are also pursuing similar legislation. To meet these demands, Robertet has dedicated a specific team to follow new biodiversity developments in order to anticipate the impact of our global sourcing programs.
Specifically on the flavor side of our business, the popularity of organic food in the EU has led to new legislation directly focusing on organic flavors. This legislation clarifies the way to formulate an organic flavor and should bring less ambiguity. Robertet was strongly involved and led the discussions on this topic at the EU level.
On the fragrance side, the strong demand of natural cosmetics has led some major actors of the cosmetic industry to propose new guidelines within a normative framework similar to ISO 16128 to define a "natural cosmetic'". This initiative has had an impact on our natural fragrances and, again, Robertet remains at the forefront of the discussions via its involvement in national associations and brought its expertise to defend the specificity of "natural fragrance".