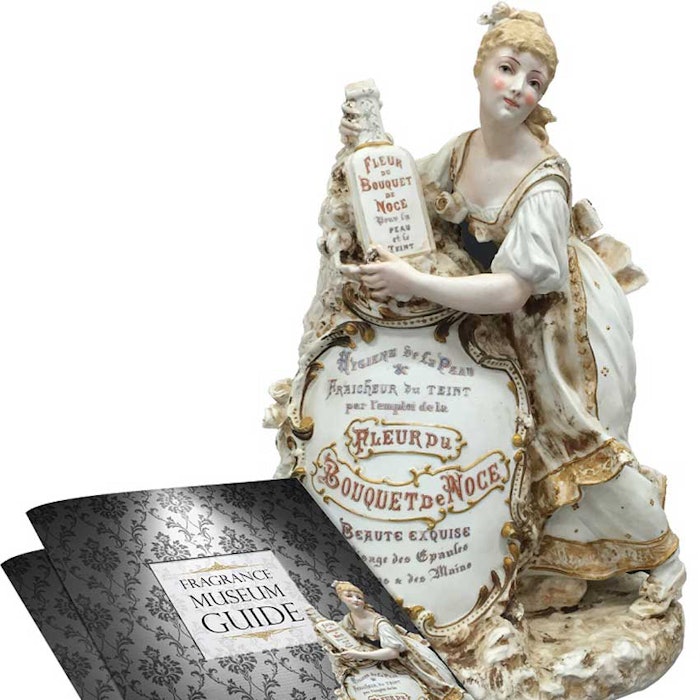 Alpha Aromatics introduced several pieces from its extensive collection of fragrance artifacts at the World Perfumery Congress in mid-June. The company used its full booth space to exhibit the artifacts.
Vice president and chief perfumer, Roger Howell explained, "We decided we wanted to serve the WPC by providing an interesting space where guests could mingle and enjoy a relaxing interchange and a glass of wine. The mini-museum concept seemed like the perfect way to accomplish that. The response was overwhelming with many expressions of appreciation from the attendees."
These items are part of Alpha's president's collection, Arnold Zlotnik, a 40-year fragrance veteran. He began his career by launching a company in 1987 (AromaTech, now Agilex) and then opened the doors of Alpha Aromatics in 2000.
Notable items in the exhibit included ancient perfume-related pottery dating to 600 B.C.E., a porcelain bisque advertising statue from the mid-1850s, and antique copper distillation apparatus also from the 1800s.