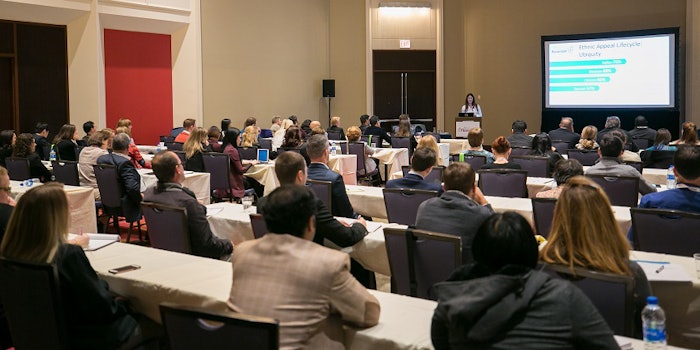 To discuss the nature of the ever-changing flavor, food and beverage landscape, industry professionals will meet at the 2018 Flavorcon, on November 13-15, 2018. During the event, flavorists, product developers and consumer packaged goods companies will discuss a variety of issues and topics that are impacting the industry. Some of the speakers and topics include:
The biotechnology boom. Providing an alternative to traditional raw material resources, biotechnology has been a booming market. To discuss what's new in biotech, Brendon Dusel, senior scientist at Conagen Inc., and Christina Agapakis, creative director of Ginkgo Bioworks, will discuss different aspects of the field.
Creating stable flavors. Delivering stable and effective flavors is the job of a flavorist. At Flavorcon 2018, Cindy Cosmos, principal flavorist at Bell F&F, will examine solubility, while Yvonne Jin, principal technologist for Ingredion, will address oil solubility and creating effective flavors.
Addressing consumer demands. As consumers demand healthier products with fewer fats or sugars, this creates obstacles in flavor formulation. Ketan Shah, consulting senior flavorist for Esha Flavor Solutions, and Matthias Guentert, flavor consultant, will discuss how consumer demands impact flavor development.
For a full list of speakers and topics, visit the Flavorcon website.