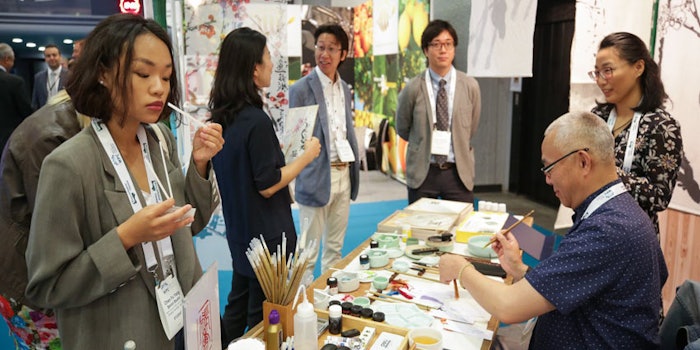 In this episode of Two Sense, Masato Narita, chairman, T. Hasegawa, China, sat down with P&F during the 2018 World Perfumery Congress to discuss the company's growth amid shifting regulatory and supply changes. 

During the event, the company also presented their unique products by infusing paint with aromas. Using rice paper as the canvas, the team presented three scented colors for attendees to experience a creative application in the Expo Hall.
The next World Perfumery Congress will take place June 2-4, 2020 at the Miami Beach Convention Center in Miami, Florida. Subscribe to P&F's daily newsletter for the latest updates on conference announcements, early-bird rates and more; or visit the WPC website.