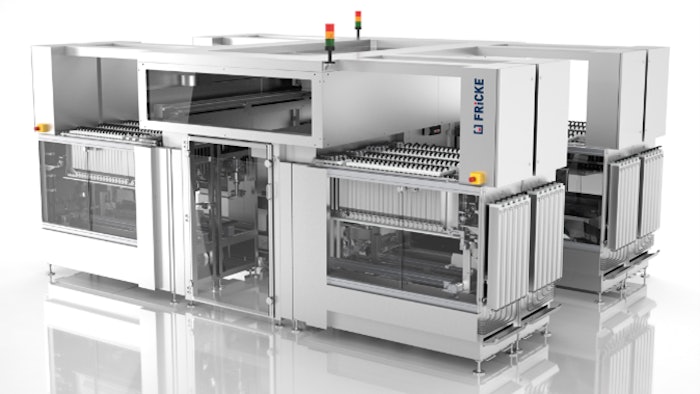 The World Perfumery Congress (WPC) is returning to Miami Beach, Florida June 29-July 1, 2022. In addition to a roster of sessions featuring seasoned fragrance professionals, the event will feature a bustling expo hall featuring unique fragrance ingredients from every corner of the globe, as well as the latest scent technology innovations.  
>>>Visit worldperfumerycongress.com to join in the fun.<<<
Once of which is German company Fricke Dosing and Filling Systems, set to showcase its laboratory dosing systems. Fricke provides specialized fragrance manufacturers with dosing systems that meet their specific requirements.
Fricke utilizes modular construction in the company's systems. Each module of the dosing system has its own scale, allowing the batch containers to be automatically distributed across the modules by way of a linear axis. The valve containers developed by Fricke is designed for more rarely used raw materials and components to be utilized flexibly and accurately.
Daniel Druschke, sales engineer at Fricke, said, "We're looking forward to interacting with our existing and future customers at our trade fair stand 832 at the World Perfumery Congress 2022 in Miami."