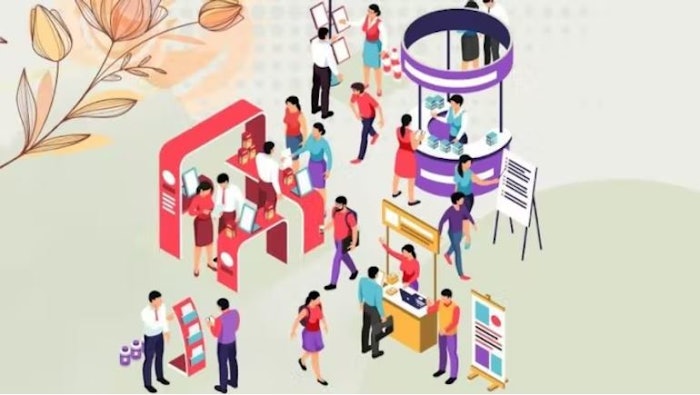 At the height of the pandemic, in March 2021, the Fragrances and Flavours Association of India (FAFAI) organized its first-ever Virtual Bazaar to allow F&F professionals from around the world to connect, and explore a virtual marketplace for products, technologies, ideas and solutions. When the event proved to be a success, and with travel restrictions still in flux, FAFAI decided to hold the second edition of the Virtual Bazaar on April 2, 2022.
Related: FAFAI Unveils More Than 9,000 Ingredients in its Industry
This year's bazaar hosted over 900 participants from all over India as well as all over the world.
FAFAI president and P&F+ advisory board member, Rishabh C. Kothari, while inaugurating the FAFAI Virtual Bazar 2022, spoke about the importance of such virtual events and gatherings, especially since in-person activities and events have come to a standstill due to the pandemic globally. He expressed his satisfaction at the extremely large number of registrations for the event and thanked all the delegates, the participating companies, the sponsors, supporting organizations and media partners for their interest and support for this initiative.
More details soon to come regarding the 2023 FAFAI Bazaar as well as a one-on-one with Kothari. Stay tuned!
Want to know everything going on in flavor & fragrance? Sign up for P&F+'s newsletter. You can also follow along on Instagram and LinkedIn.