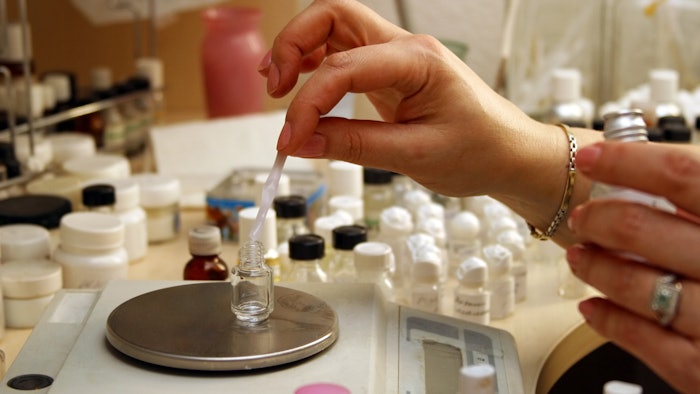 On Wednesday, April 6, the British Society of Perfumers (BSP) hosted a virtual panel, Life as an Independent Perfumer. This marks the fourth panel for BSP, with nearly 100 attendees registered.
Host and BSP vice president, Marianne Martin, was joined by five expert guests to discuss their careers and industry knowledge. 
The panelists included John Stephen (master perfumer from Cotswold Perfumery), Ruth Mastenbroek (Ruth Mastenbroek Perfumery London), Penny Williams (perfumer from Orchadia), Pia Long (perfumer) and Nick Gilbert (creative director), both from Olfiction.
I have compiled a few moments from the panel that stuck with me. 
Martin kicked off the panel by asking each panelist what their earliest olfactive memory was. Williams recalled capturing ladybugs and the smell of spring as a child, Mastenbroek recalled experiencing her grandfather's lavender shaving soap, Stephen's is attributed to a family trip to the south of France and the smell of orange blossom and the lasting association of the scent. Long shared her winding journey to the fragrance industry which eventually lead her to meet Gilbert and launch Olfiction. Williams recalled her first job within the fragrance industry where she learned the ropes and quickly moved up in the company before becoming a perfumer in 1995 and later launching her own business. 
Each panelist also spoke about the evolution of the industry before advanced perfumery technology, the convenience of the internet (for networking, sales and sourcing), not to mention the absence of cellphones. Stephen mentioned his fragrance journey began pre-IFRA! Other panelists spoke of their transition from a multi-national fragrance company to being an independent perfumer.
Mastenbroek mentioned a feeling of imposter syndrome at the 2014 rendition of the World Perfumery Congress and needing to "prove herself" in fine perfumery. At the congress, Mastenbroek expressed this doubt to Martin who instructed her to take a pebble from the beach, invest her dreams hopes and aspirations and they'll come true. Masternbroek's hope was to create a perfume that would be her essence and prove to herself that she could be a perfumer and create perfume. The perfumer then expressed her gratitude for that moment, as it was the catalyst for the transition into launching her brand and her future success.
A central theme of this panel seemed to be comradery between independent perfumers throughout their journeys, the responsibilities associated with being a "one-man band," expanding, discovering and/or rediscovering the joy of perfumery and the nuance of connecting with customers. 
It was also a treat to see fellow panelists nodding and smiling along while one another shared their journey.
A big thanks to BSP for having me as a guest.
Want to know everything going on in flavor & fragrance? Sign up for P&F+'s newsletter. You can also follow along on Instagram and LinkedIn.