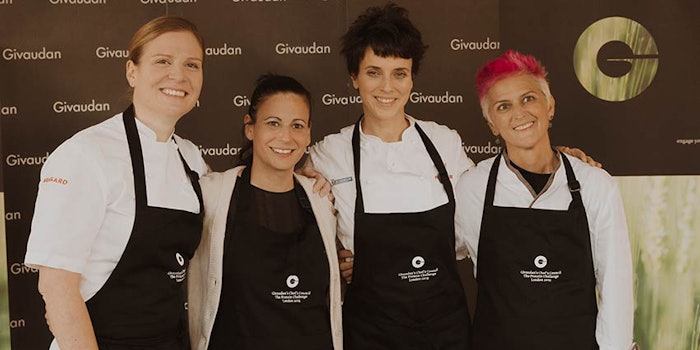 Givaudan has published a paper revealing insights from its fifth Global Chef's Council event, The Protein Challenge, as well as the first commercial innovation the event has inspired–new breakthrough fat encapsulation technology for plant protein.
The Protein Challenge, which took place in London, hosted top chefs and experts from all over the world and explored new culinary concepts centered on meat and plant proteins. The goal was to encourage the development of the future of food.
This year, the event drove new insights, ideas and innovations surrounding the techniques, ingredients, flavors, taste and mouthfeel, which will be used for inspiring new concepts for protein products.
"One of the key insights coming out of the event was the critical interaction and relationship between flavor, taste and texture that is a key differentiator when considering side dishes and center of plate," said Flavio Garofalo, global category director, savory flavors and natural ingredients at Givaudan. "Deconstructing different flavors and textures and reassembling them to achieve those that consumers expect and prefer is a key aspect in the evolution of plant-based meat substitutes as the main focus of a meal."
"The pre-event workshops held in each region allowed our teams to collaborate with our guest chefs, drawing inspiration from their creative approaches to the challenges we posed," Garofalo said. "Our internal chefs were able to apply the use of many new Givaudan innovations to their translations of the guest chefs' preparations. This included our new breakthrough fat encapsulation technology, which can help reduce up to 75% of the fat content and 30% of the calories in meat substitutes compared to current market products–an exciting advancement."