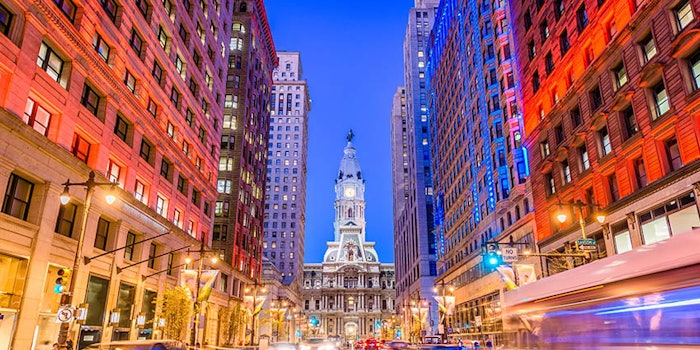 Flavorcon 2020 will be held at the Pennsylvania Convention Center in Philadelphia, PA, on Nov. 11-12, 2020. Get on the list for alerts and updates here.

Presented by Perfumer & Flavorist magazine, Flavorcon 2020 will feature two days of education from leading flavor and product development experts, as well as a flavor expo.
The interactive event is uniquely tailored for flavorists, heads of innovation and R&D, consumer packaged goods professionals, applications staff, food scientists, sensory staff, sales experts and other professionals involved in the development and manufacture of flavors, foods, beverages and other flavored applications.
In addition to the expert-driven conference, Flavorcon includes a full flavor expo and the Innovation Stage.
The event intersects flavor, food science and product development. The live, interactive forum offers practical tools for flavor and product development through ingredient, formulation and applied sensory insights. Attendees will learn, network and bring back useful tools and skills to their teams.
In addition to the expert-driven conference, Flavorcon includes a full flavor expo and the Innovation Stage. Conference attendees come from around the globe to identify new suppliers, partners, products and service providers on the expo floor. The Innovation Stage provides bite-size education on various flavor topics right on the show floor.
With successful past events, Perfumer & Flavorist is poised to grow the Flavorcon event. More than 500 flavor industry professionals will convene at the 2019 Flavorcon.
Philadelphia's location in the center of the Northeast Corridor makes it extremely easy for attendees to reach. One of the most walkable cities in the country, the City of Brotherly Love has everything attendees need within walking distance of hotels and meeting spaces.
Philadelphia is also home to classic local flavors including cheese steaks, crab fries, Irish potatoes, scrapple and more.
About Perfumer & Flavorist (P&F):
Perfumer & Flavorist (www.perfumerflavorist.com) is the leading technical and business content provider for the flavor and fragrance (F&F) industry. Serving the flavor and fragrance industry for more than a century, the P&F brand is the premiere information resource for perfumers, flavorists and other industry professionals.
Covering flavor and fragrance chemistry, techniques, materials and industry news, P&F delivers high-quality content in its monthly print and digital magazine, weekly e-newsletter and on its website.
About Allured Business Media (ABM):
Allured Business Media (www.allured.com) a global information leader in the cosmetics, fragrance, flavors and professional skin care markets. ABM is a family-owned B to B media company that serves these industries through magazines, e-newsletters, websites and events. We deliver job-critical information to our audience and connect qualified buyers and sellers.