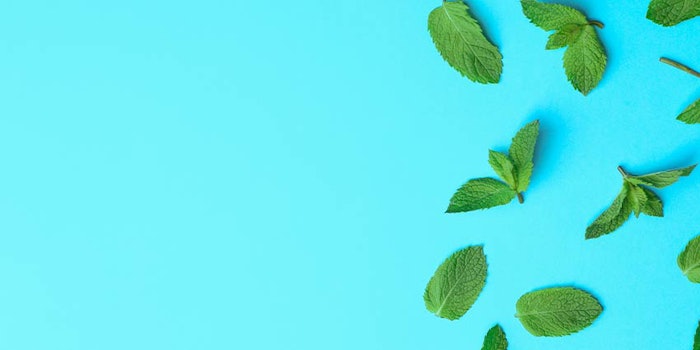 Some people learn best by writing; others, reading. For Flavorcon 2019, we're marrying all of the ways to process information—including, of course, taste—to offer an unparalleled sensory learning experience in the form of the Innovation Stage.
The Flavorcon Innovation Stage features 15-20-minute demo presentations on a range of flavor-related topics. They include:
Mint Conditions
The future is looking fresh for mint: Fact.MR anticipates that, thanks to a growing desire for alternative medicine and natural remedies, the global market for peppermint oil could reach $671 million by the end of 2022.
The key to making your mint products stand out isn't just an innovative product—you also need a distinct taste, and the knowledge on where to source it from.
During Taste Differences of Regionally Specific Mint Oils, Citrus and Allied Essences Ltd. president Richard Pisano, Jr. will outline the analytical differences between Mentha piperita oil from the Yakima Valley in Washington State and Mentha piperita oil from the Willamette Valley in Oregon—peppermint oils distilled from the same botanical variety but, thanks to different regions, offer distinct tastes. (Samples for tasting will be available at the Citrus and Allied table top.)
Get Some Class
Innovation is defined by the new—new methods, new products, new ideas. So it's imperative that a new generation of flavorists rises to lead the way, creating bold, exciting solutions that challenge convictions and push the industry forward.
The greatest future flavorists, however, might not even know that the profession is available to them: while career centers and websites steer STEM students towards the well-trodden paths, lesser-known paths for those with science degrees might not even blip onto a future scientist's radar.
Bryn Thomas, experimental applications chemist with Givaudan, will present Preparing the Next Generation of Flavor, diving into the ways in which those already in the industry can create educational opportunities and invite students and new graduates into the flavor and fragrance community.