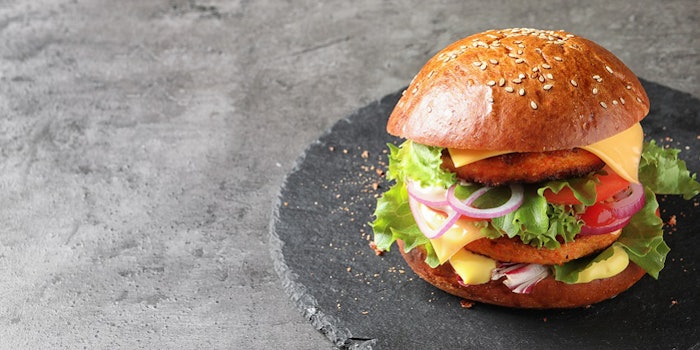 As the plant-based meat market continues to grow; with more consumers adopting flexitarian, vegan or vegetarian lifestyles, the flavor and food industries are meeting the demand through unique product offerings and innovative taste solutions. To discuss the challenges and opportunities in creating flavors for plant-based meats, Nadji Rekhif, senior flavor specialist at the Nestle Development Center,  will present on the Innovation Stage at Flavorcon 2019.
During his presentation, Rekhif will discuss the two major hurdles in creating appealing plant-based flavors: plant proteins inherit off flavors and the high interaction of flavors with proteins.
What is Flavorcon?
Flavorcon is a global, interactive conference and expo designed for scientists, flavorists, product developers and consumer packaged goods companies in the flavor creation and food & beverage industries.
Presented by Perfumer & Flavorist magazine, this uniquely tailored event will dive into organoleptic science & technology, ingredient trends, market insights, and product development. All presented by global thought leaders in the industry.
This two-day event will include a conference, an exhibition hall with 40+ booths and numerous networking opportun­­­­­­­ities. Attendees will gain industry insight and knowledge to create innovative flavors and sensory experiences in food and beverage products.