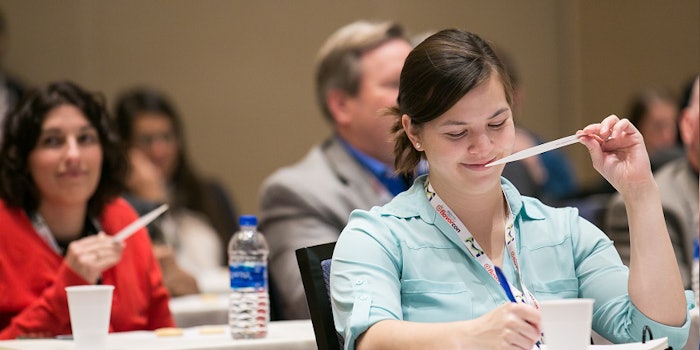 Flavorcon's early bird rates for its 2018 event will end on September 14, 2018. Register today for the special reduced price.
Coming off a record-breaking year, the global flavor, food and beverage event will take place this year on November 13-15, 2018 at Harrah's Resort in Atlantic City, N.J. This year's event will feature a variety of new additions to the schedule, including:
A Streamlined Conference Schedule. Flavorcon will host over 20 industry-leading professionals from across the supply chain. This year's streamlined schedule will allow for guests to attend each session.
Innovation Stage. New to this year, the Innovation Stage will take place during the Expo Hall show floor and will provide an

 opportunity for speakers to present a 15 minute topic that highlights a formulation trend, demo an ingredient or share scientific insights.

Marketing trails. 

Trails will help flavorists, chemists, food scientists, product developers and innovators to navigate the Expo Hall and locate relevant suppliers and insights to inspire their next project. 

These curated categories include flavor delivery and performance, functional flavors, clean label, new ingredients, natural ingredients, packaging and sampling and more.  
Networking receptions: Join your fellow colleagues and make new connections during the post-conference happy hours.
Register for your reduced early-bird rates before September 14, 2018. 
*Update: It was previously stated that Flavorcon early-bird rates would end on August 31, 2018.This has been changed to September 14, 2018.