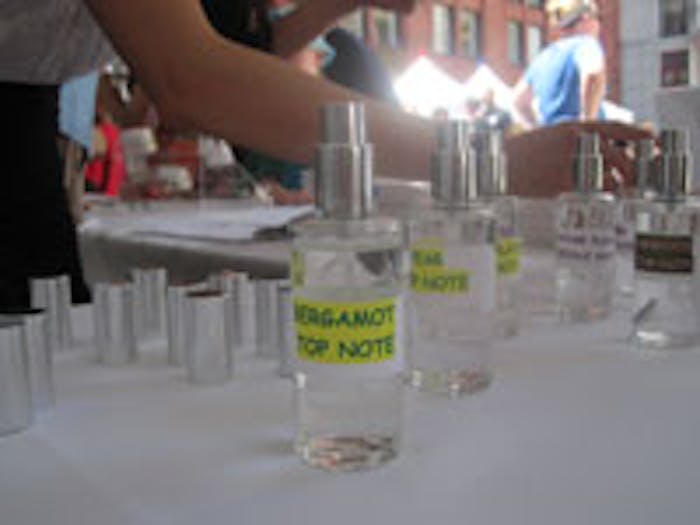 International Flavors and Fragrances Inc. (IFF) helped both the young, and the not so young, experience the science and the art of perfumery hands on at the World Science Festival held June 2 in New York. 
Budding fragrance enthusiasts visiting IFF's "Smell Lab" at the festival had the chance to meet with perfumers such as Chiaki Nomura, Naomi Montoya, Homa Golbari and Maria Villegas as well as develop their own scent creation with multiple options for the top note (bergamot, pear or chocolate), middle note (rose, orange flower, lavender) and bottom note (cedarwood, vanilla and musk). There was even a section where visitors could guess the name of an odor from the "Mystery Smell Game" and Osmic Enterprises allowed visitors to try out one of its OLFACT instruments used to access olfactory function. 
IFF's Kristiina M. Raisanen and Denise Gillen, who helped to arrange the event, said this isn't the first time they have held the event. It has been ongoing as an extention of the company's educational outreach efforts.