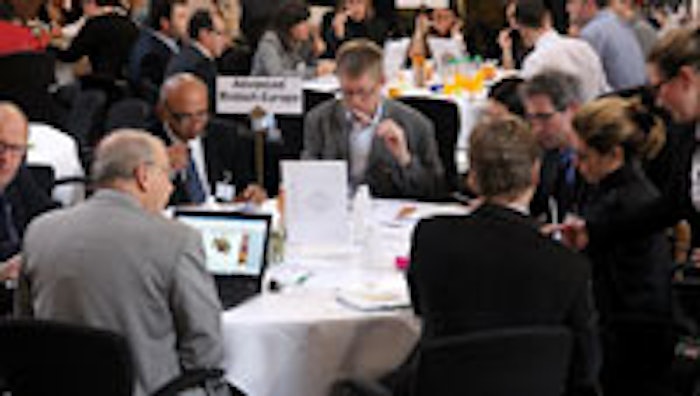 Natural materials were again the hot topic at The British Society of Flavourists' (BSF) seventh "Table Talk Exhibition" held on March 5 at the Barbizon Palace Hotel in Amsterdam, which featured a total of 176 attendees from 79 companies and academia.
A record 25 exhibiting companies that presented 200 products throughout the course of the day. Some of the most notable flavoring substances mentioned in feedback forms were natural alpha-ionone and natural indole from Advanced Biotech; natural prenyl mercaptan from Axxence Aromatics; natural massoia lactone from IFF LMR Naturals; natural nootkatone from De Monchy and Omega Ingredients; natural 2-octen-4-one from Riverside Aromatics; natural nonanoic acid from Sigma Aldrich; and natural acetoin acetate from O'Laughlin Corporation.
Other products that caught the attention of flavorists were a beer extract from Destilla Flavours & Extracts; a coconut oleoresin from Cornelius; helichrysum absolute (50% ethanol) from Payan Bertrand; buchu leaf oil (Betulina) from Lluch Essence; tea and coffee extracts from Finlay Extracts; and citrus oils from Capua, Lionel Hitchens and Lluch Essence.