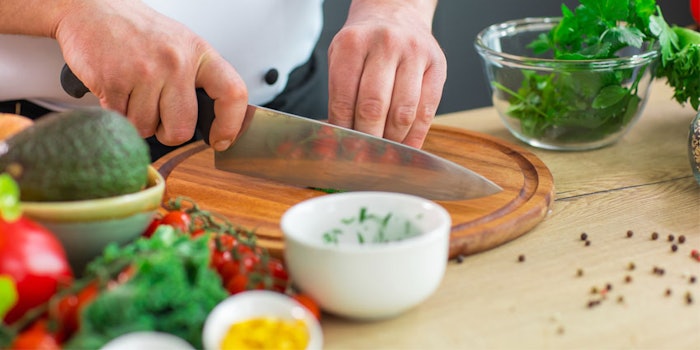 Food product developers have a choice: ground spices and herbs, oleoresins and/or essential oils. The advantages and disadvantages as far as functionality is known. But what about their flavor? How will each form affect the flavor of the finished product?
During Flavorcon Virtual 2021, two Kalsec experts check in to discuss the nuances of utilizing ground spices and herbs vs. oleoresins and/or essential oils in formulations.
Kalsec's Robin Boyle and Shane McDonald will be featured in the "Spices and Herbs, Ground or Extracts: Can You Taste the Difference?" presentation.
The duo will put each form of different herbs into a simple base and have trained sensory panelists to evaluate the differences in the flavor profile. 
Brief overview of selected herbs and spices in dried, unstandardized oleoresin and essential oils form

Discussion of evaluation process and functionality 

Overview of outcomes experienced by a panel in regards to the intensity of each descriptor
Shane T. McDonald, Ph.D., Principal Flavor Chemist, Kalsec
Flavorcon, produced by Perfumer & Flavorist+, is happening November 16-17, 2021. The virtual conference program hosts 16 educational, insight-driven presentations from industry experts. Registration is officially open and early bird tickets are now on sale.
Want to know everything going on in flavor & fragrance? Sign up for P&F+'s newsletter. You can also follow alongon Instagram and LinkedIn.