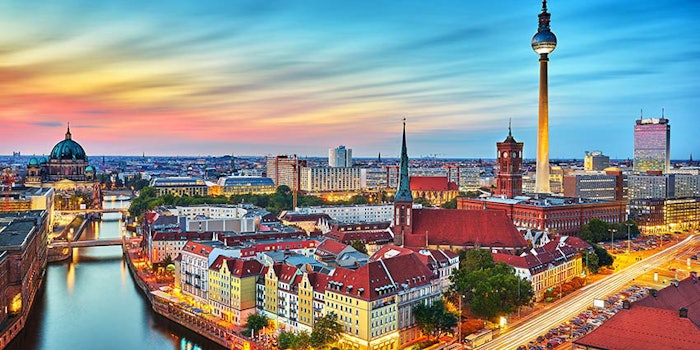 The 67th SEPAWA Congress, which is scheduled for October 28-October 30, 2020 in Berlin, is considering all potential scenarios due to COVID-19, as exhibitors and visitors alike begin preparing for the event. The event's board and organizers have included all important safety standards in its planning.
In addition to the standard measures, such as disinfectants and the provision of mouth and nose protection masks, officials are planning further precautions to protect the health and security of all participants.
Due to the spacious premises in the Estrel Congress Center, organizers are in the comfortable position to react to any possible governmental rules of distance and conduct with additional space and to adapt the event accordingly. Exhaust air systems and generous premises guarantee fresh air supply.
Together with the Estrel congress management, organizers are currently proactively working out a hygiene concept with various scenarios for seating and hall plans, which will enable officials to implement potential extended safety standards and the best possible protection against infection in the short term and to allow for prescribed social distancing.
These health precautions have led event organizers to the decision to suspend the popular After Event and Get-Together in its previous form this year, but they will endeavor to work out alternatives for the Get-Together as soon as possible.
As the COVID-19 pandemic continues altering, event officials trust that the situation will have eased considerably in six months' time and that further steps towards normality will have been taken; however, the SEPAWA Congress is still subject to change and its team will respond quickly and flexibly to all developments.