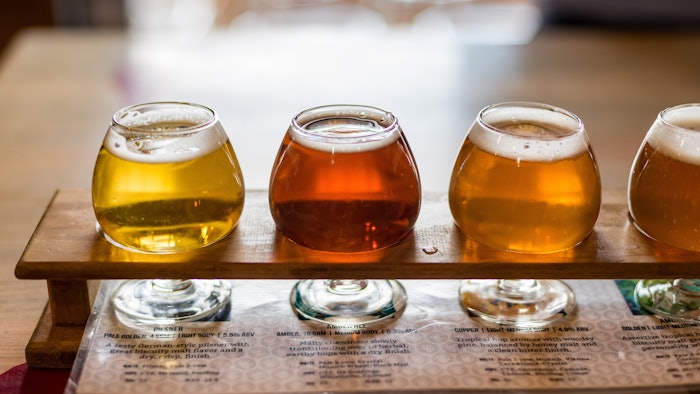 DREAMSTIME
To help celebrate the return of Flavorcon after a three-year hiatus, beer expert, Stephen Rich, is taking the stage to discuss "The Pros and Cons of Utilizing Flavor in Beer." Scheduled for day one (November 9) strategically leading into happy hour networking, Rich will offer a sampling of local craft breweries from the Cincinnati region as well as nationally recognized brands. Come thirsty! 
Attendees will gain insight into how to navigate mechanical risk, quality control and even brewer's preferences when it comes to using flavor versus raw materials. The beer industry, as well as the hard seltzer markets, are continuously growing, don't miss your chance on getting exclusive insight while tasting the difference. 
Flavorcon 2022
Scheduled for November 9-10 in Cincinnati, OH, flavor experts will assemble from around the world to discover the latest insights from industry professionals at Flavorcon 2022. 
>>>Early bird tickets are now available.<<<
Early bird rates are now available for the two-day conference vary, be sure to visit www.flavorcon.com for applicable pricing. Attendees can also get last-minute tickets the day of the event at the door. Don't miss your chance to network with colleagues from around the world and experience the latest innovations the flavor industry has to offer.