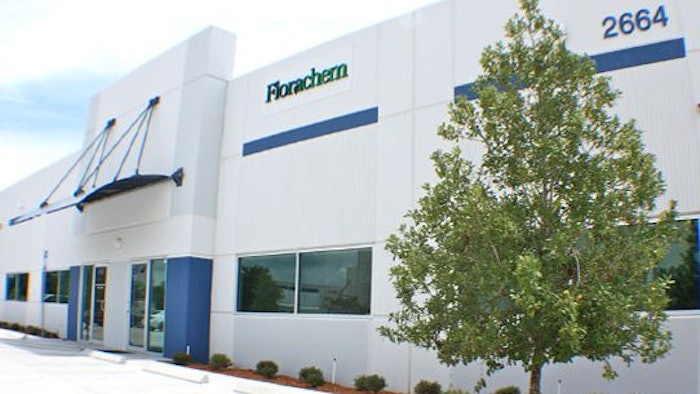 SK Capital Partners, LP (SK Capital), a private investment firm focused on the specialty materials, specialty chemicals and pharmaceuticals sectors, has announced the acquisition of Florachem Holdings, LLC (Florachem).
Related: Florachem Announces Second Florida Location
Florachem is a manufacturer and supplier of natural, sustainable, clean-label ingredients plant-based ingredients, including citrus, pine and specialty rosin resins. Additionally, the company is in the process of completing the construction of a new food-grade manufacturing facility that will expand Florachem's capacity, add new capabilities and support the company's strategic expansion of its natural citrus ingredient product line.
Mario Toukan, managing director of SK Capital, said, "Jon Leonard and his team have built a tremendously successful platform with an industry-wide reputation for customer service, reliability, and quality. We look forward to partnering with the Florachem team to continue to service its customer and supplier bases, expand the platform's reach and capabilities, and accelerate growth."
Jon Leonard said, "We are extremely excited to partner with SK Capital, which shares our vision and strong set of values while bringing significant resources and relationships to the table. SK Capital is committed to helping Florachem grow its business and capabilities while protecting and enhancing our high-quality reputation in the industry."
Jonathan Borell, managing director of SK Capital, said, "SK Capital has significant experience investing in ingredients businesses, and we believe we have found a great opportunity to partner with Jon Leonard and his team to build a leading natural ingredients platform. With nearly 30 years of experience, Jon is a respected leader in his industry. We feel privileged to play a part in this ongoing story and to work closely with Florachem's employees to bring further opportunities for growth and success to fruition."
Want to know everything going on in flavor & fragrance? Sign up for P&F+'s newsletter. You can also follow along on Instagram and LinkedIn.