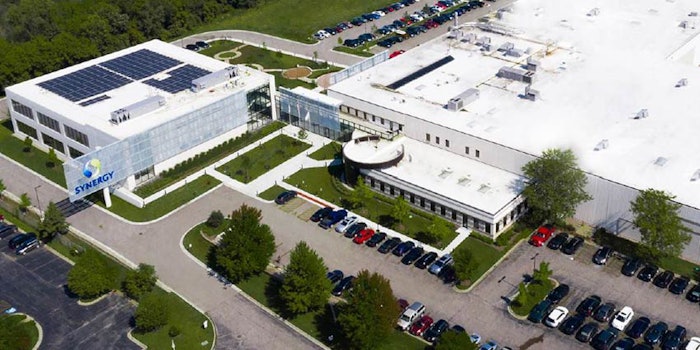 Synergy Flavors, Inc., has completed an expansion of its U.S. headquarters and innovation center in Wauconda, Illinois.
Updates include a two-story, 38, 000 square foot office building and the remodeling of existing facilities. Built with sustainability, energy efficiency and the improvement of corporate culture as key priorities, features and updates include:
Solar panels on the roof as a source of renewable energy;
Native prairie-style species in the landscaping to eliminate the need for permanent irrigation;
Bike racks and fuel-efficient preferred parking spaces, encouraging employees to use alternative and more eco-friendly modes of transportation; and
A new entrance plaza, outdoor patio, expanded fitness center and new café
The company is also gearing up for an expansion of its R&D space at both the Wauconda headquarters and Hamilton, Ohio, location, set to begin in 2020.
"Sustainability is at the forefront of what we do; and our expanded campus highlights two key aspects of that—first, bringing to life our vision to create a mutually beneficial environment for all those involved and second, focusing on the environment, which was accomplished through our LEED (Leadership in Engineering and Environmental Design) Gold certification on the project," said president and CEO Rod Sowders.
He continued: "The completion of this phase of our expansion project is an important milestone for Synergy Flavors, adding open, naturally-lit workspaces for our employees, as well as enhancing the on-site experience for customers and vendors."