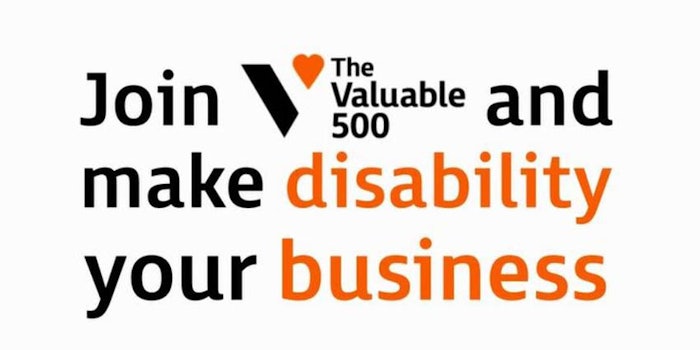 Firmenich has joined The Valuable 500, a global campaign that works towards putting disability on the management agenda of the world's leading businesses.
The move is the latest in Firmenich's pursuit of increasing diversity; the company has also received EDGE certification for gender equality. For more than 40 years, it has worked with a Swiss nonprofit dedicated to the inclusion of people with physical and cognitive impairments. Across seven countries, Firmenich offers opportunities to blind and visually impaired professionals, whose acute memory for flavors and odors make them highly proficient sensory professionals.
"We want to make sure Firmenich remains the most inspirational place to work in our industry with a culture and working environment that enables all our colleagues to thrive," said Gilbert Ghostine, CEO, Firmenich. "We have been walking the talk on diversity and inclusion for over four decades, and count already hundreds of highly talented colleagues with different abilities within our operations globally. Partnering with the Valuable 500 will enable us to exchange best practices with like-minded companies to accelerate this movement."
Related: When it Comes to Gender Parity, Firmenich Has the EDGE
Launched at the World Economic Forum's Annual Summit in Davos in 2019, The Valuable 500 calls on global business leaders to guarantee disability inclusion in their organizations. Signatories include businesses from the U.K., U.S., Australia, France, Ireland, Mexico, Spain and Switzerland.
"It's wonderful to have Firmenich on board as the first company in Switzerland to sign up to The Valuable 500 paving the way for other global businesses to become more inclusive," Caroline Casey, founder of The Valuable 500, commented at the annual Bloomberg Equality Summit in London. "Firmenich has a long legacy of supporting disability in the workplace, so we look forward to working with them as they strive to become even more diverse. When global business makes a move, society follows and we need other businesses to open up opportunities for the billion disabled people around the world in order to end a la carte inclusion in the workplace."