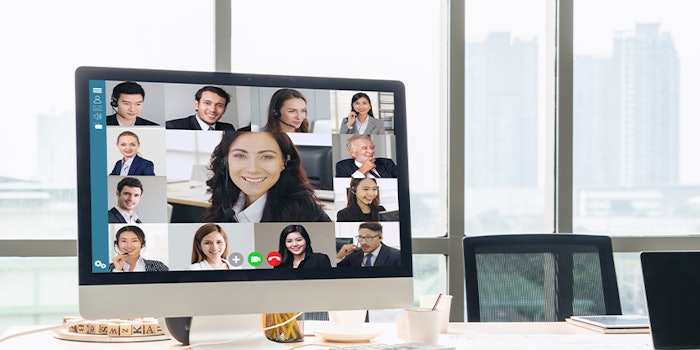 Fragrance Creators Association held its first-ever virtual annual business meeting on November 18, 2020. 
Related: Fragrance Creators Prevent $91.1M in EU Tariffs on Essential Oils
During the meeting, the association announced a new policy to foster non-member engagement in its ingredient defense work. It also discussed plans for an early 2021 virtual meeting, open to members and non-members, where it will share its full 2020 annual impact report as well as spotlight 2021 strategy and opportunities, and present key industry service awards.
The association also talked 2021 plans to expand The Fragrance Conservatory as well as accelerate the Importance and Benefits of Fragrance program, which is the unified industry effort to review, develop, and deliver credible information about scents.
Members also voted to confirm the 2021 board of directors slate, and welcomed Jeremy David, managing director of innovation & technology at Belle Aire Creations, as the newest addition to the board.
Farah K. Ahmed, president and CEO, Fragrance Creators, said, "This year demonstrated the power of together, driven by the collective mobilization of individual and shared responsibility, and we are grateful that our values-driven membership is fully aligned and passionate about empowering Fragrance Creators to be a force for good. Today, we have the expertise, relationships, creative thinking, courage, and caring people needed to positively and holistically advance fragrance for people, perfume and the planet."
Robert Weinstein, Ph.D., president and CEO of Robertet USA and chairman of the Fragrance Creators board of directors. "Working with our engaged membership, Fragrance Creators continues to amplify its unique value, which translates to measurable impacts. Being a member of Fragrance Creators signals that you are an industry steward working to drive positive outcomes, not just for your company but the entire value chain, the consumers we serve, and the planet we and our future generations will inhabit."