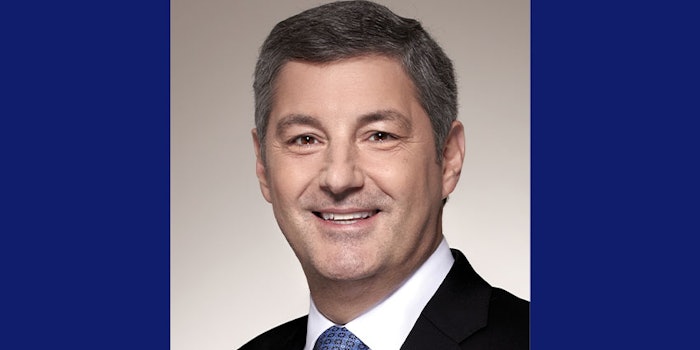 At the 62nd General Assembly the International Organization of the Flavor Industry (IOFI) elected Louie D'Amico as its new President. He succeeds Jean Mane, CEO of Mane, who has been heading the organization for the last two years.
Previously: IOFI Announces New Corresponding Association Member.
Louie D'Amico is the president taste and wellbeing of Givaudan. He holds a BSc in chemistry from Michigan State University, and he looks back on over 30 years of experience in the flavor industry.
D'Amico began his career with Givaudan in sales as key account manager with Fries and Fries. After the merger with Givaudan-Roure in 1997, Louie became the head of the North America sweet goods business unit and later the North America savory business unit.
Previously: Givaudan Signs Business for Nature Call to Action.
In 2003, D'Amico relocated to Europe as head of international key account management and then head of the global beverage business unit. In 2006, he became commercial head of EAME. In 2010, he relocated back to the United States as head of flavors Americas. Effective April 1, 2018, he was appointed president of the flavor division and a member of the executive committee.
D'Amico will be chairing the ten-member board composed of five company member representatives and five association member representatives. His focus will be on the implementation of the IOFI strategic roadmap which was adopted earlier this year under the presidency of Jean Mane.
In response to his new position D'Amico remarked, "It is an honor to be elected president of IOFI and to serve in this capacity for the organization. IOFI is at the foundation of the flavor industry for safety, regulatory assurance and outreach. I look forward to working with my colleagues on the board and with the secretariat over the next two years."