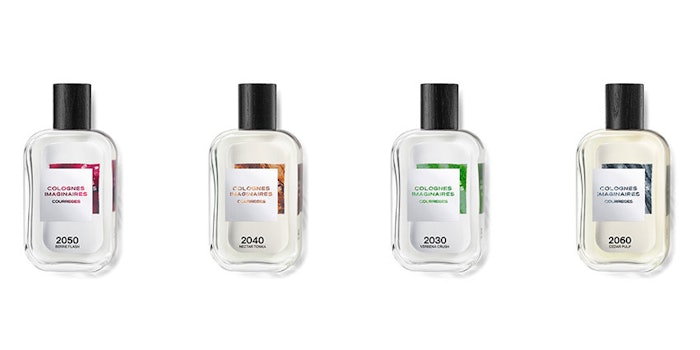 The house of Courrèges has selected Coverpla's Verdi bottle for the launch of its new line of sustainable fragrances, Colognes Imaginaires.
The four different natural fragrances, available in a 100 mL format, demonstrate a sustainable approach, from the juice to the outer box. The products are set to hit the market at the end of the summer
In line with its sustainability strategy and consistent with the shape of its historic bottles, Courrèges chose the Verdi model in lightweight glass. Coverpla added an adjusted pump on a screw collar (CV15) allowing the product to be refilled at the point of sale or recycled once the pump and metallic parts have been removed.
Designed by Coverpla, the Verdi model is part of the Ecoline range from Luigi Bormioli. It reduces material usage by up to 40%, using 100 g of glass for a 100 mL container. This approach allows an average 60% reduction in carbon dioxide emissions throughout the value chain.