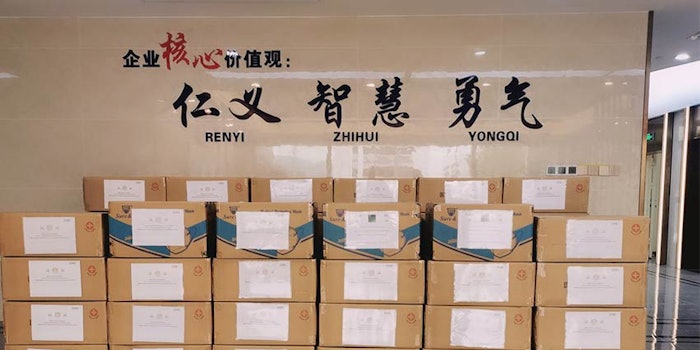 Oamic Ingredients, which is located in China, saw impacts from the COVID-19 pandemic before it hit home in the Western world. While its production facilities experienced very little disruption, as it was located far from the epicenter in Wuhan, some of Oamic's suppliers were shut down, causing some early disruption.
With China recovering just as the worst of the pandemic hit the United States and Europe, Oamic was back to full capacity and able to continue supplying its customers around the globe.
The company also found itself in the fortunate position of being able to tap its resources to provide support to customers, suppliers, business partners and medical facilities in their communities across the globe.
Like much of the world, Oamic Ingredients realized many first responders and hospitals in the worst hit countries faced severe shortages of N95 face masks, medical gowns and other essentials which we were able to obtain locally.
Utilizing its local and global supply chains, and working with business partners, the company has been able to quickly ship these items in bulk to where they are needed most. Oamic has already provided supplies in excess of RMB 5,000,000 ($700,000) and will continue its efforts until the global pandemic is under control.
Oamic Ingredients also wished to express a special thank you to the many dedicated health care workers as well as those in the food industry working tirelessly to provide these most essential services.