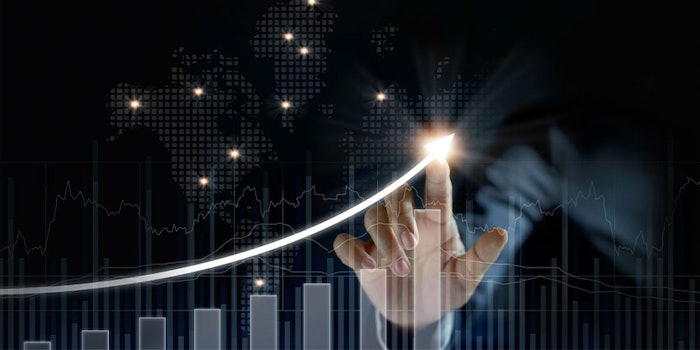 Givaudan has released its 2019 full year results, which detail the group's financial performance and show that the delivery of 2020 guidance is fully on track.
The group's full year sales reached 6.2 billion in Swiss francs, up 5.8% on a like-for-like basis and 12.2% in Swiss francs. Growth was seen across all product segments and geographies, with the key strategic focus areas in Active Beauty, naturals, health and well-being, integrated solutions and local and regional customers delivering strong growth, complemented by recent acquisitions.
One such acquisition is that of Ungerer, a U.S. based flavor, fragrance and specialty ingredients company. The agreement was reached on November 8, 2019, and the completion of the transaction is expected within Q1 of 2020.
"Our excellent performance in 2019 demonstrates the strength of our business and our ability to consistently deliver industry-leading financial results, whilst also implementing our key strategic initiatives," said CEO Gilles Andrier. "I am very pleased with the results we have achieved in 2019 and feel confident that we will deliver against all of the strategic objectives that we defined under our 2020 strategy."
The company's EBITDA increased 11.4% over 2018 to 1,275 million CHF while the group's net income reached 702 million CHF up 6.0%. Operating cash flow increased 24.0% to 1,136 million CHF and free cash flow increased 11.9% to 787 million CHF, coming in at 12.7% of sales.
The proposed dividend for shareholders increased by 3.3% year-on-year to 62 CHF per share. This is the 19th consecutive dividend increase since Givaudan's listing at the Swiss stock exchange in 2000.
The fragrance division saw an increase in sales of 7.3% on a like-for-like basis, and 10.9% in Swiss francs, to 2,799 million CHF. Sales growth was driven by new wins and price increases aimed at recovering the impact of elevated input costs.
The flavor division reached 3,404 million CHF in sales, up 4.5% on a like-for-like basis and 13.4% in Swiss francs. The sales performance owes its success to new wins and strong business momentum across all regions. The 2020 strategy features key strategic focus areas in health and well-being, which grew at double-digit levels, and naturals. Beverages, savory, snacks and sweet goods were the main segment contributors to the growth of the flavor division.