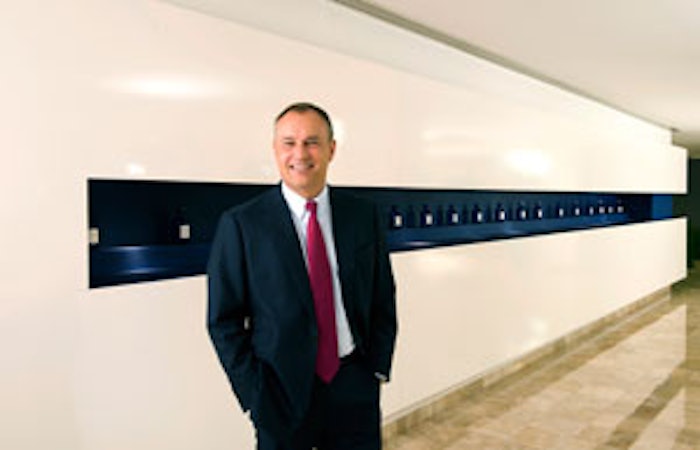 Andreas Fibig, recently appointed CEO and chairman of International Flavors & Fragrances, speaks exclusively with P&F in its January 2015 edition. Here, P&F provides an exclusive preview of the conversation. For Fibig's insights into growth drivers, innovation, emerging markets, acquisitions and more, turn to the magazine's forthcoming January edition.
"It's a testament to sustainability," says Andreas Fibig, recently appointed chairman and CEO of IFF, regarding the company's 125th anniversary. "IFF made it 125 years … and it's now up to us … to make sure that we leave this company in a stronger position for the decades to come."
He continues, "The future will be really good for IFF thanks in large part to our continued focus on innovation and the positive spirit of our people. Our values are creativity—I think that drives innovation; expertise, which helps us develop winning products for our customers and drives our people to develop and grow; empowerment, for great decision-making; and passion, which fuels everything we do and can be seen everywhere in our company. IFF is a very passionate organization. If we keep that up we will continue to be successful."
In addition to growth opportunities and innovation, the pharmaceutical industry veteran is focused on the F&F industry's regulatory challenges.
"Regulation is getting harder and harder, not just in the United States and Europe, but around the globe," says Fibig. "China is a good example of that."
He adds that, based on his experience, regulations do not ease, but rather escalate over time. And so, the company must "keep on top" of each new regulatory challenge. Fibig says IFF is well positioned to handle the influx of demands in this area.
"That's something that will not go away," he says. "It will probably increase. Here we have to make sure that we find smart and intelligent ways to [determine] what to disclose and what to explain."
This is a crucial point, he notes, as some ingredients in most consumer products are not readily self-explanatory.