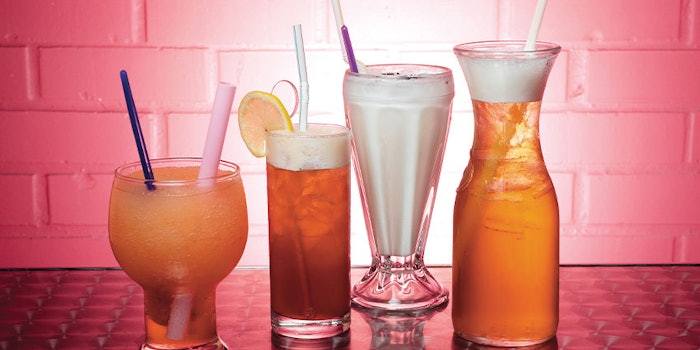 Takasago
Tokyo, Japan
2019 Sales: ¥150,516 milliona
Takasago's FY2019 net sales saw strong growth with a 6.3% increase compared to the previous year, totaling ¥150,516 million. The flavors business was bolstered by an increase in vanilla related products and rose 8.8% to ¥90,656. In the fragrances business, net sales increased 2.5% year on year, to ¥39,149 million. The strong performance of menthol, the mainstay of the aroma ingredients business, attributed to a double-digit net sales increase of 12.2% totaling ¥12,802 million. In the fine chemical business, net sales decreased 10.8% to ¥6,466 million.
By region, Japan saw solid performance of the flavors business resulting in an increase in net sales of 3.6% totaling ¥67,694 million. In the Americas, net sales rose 1.7% to ¥32,895 million, as a result of the strong performance of the flavors business in the U.S. subsidiary. Net sales in Europe rose 15.3% to ¥25,453 million, due to the strong performance of the German subsidiary and the Spanish subsidiary in the aroma ingredients business. In Asia, net sales rose to ¥24,473 million, an increase of 12.2% attributed to the sales increase of the Singaporean subsidiary and the solid performance of the Chinese subsidiary.
President and CEO
To what would you attribute your company's successes in 2019?
The company increased its sales in all regions in 2019, with strong double-digit growth in Europe and Asia.
By region, the flavor business was strong in the Americas, mainly in beverages and dairy products. While in Europe, our vanilla-related products were strong and sales of savory products in Africa grew. In addition, fine fragrances and personal care products grew as well. In Asia, the flavors and fragrance segments expanded sales in beverages and personal care, respectively.
Although sales were strong, significant increases in prices of raw materials led to a challenging year in terms of profits, thus creating a need to enact measures in procurement, production and sales. In procurement, we engaged in development of new suppliers and raw materials, exploration of alternate producing regions, conclusion of long-term agreements according to type and purchasing volume of raw materials, purchasing from multiple suppliers, streamlining of logistics and more. In production, we reviewed our production methods to increase efficiency. In sales, we negotiated and adjusted our selling prices with customers' understanding.
Our initiatives to expand sales and to improve profitability around the world came to fruition. These are actions that we have taken under the Takasago Global Plan, which we launched in 2009. Following the Great East Japan Earthquake in 2011 and the fire that occurred at our Hiratsuka plant in 2013, we have worked to strengthen our safety management system. At the same time, we have continued to make capital investments, where we see promising growth potential. We have undertaken measures to enhance supply chain optimization, safety, supply capacity and production efficiency within the group. Under our current One-T (One-Takasago) Mid-Term management plan, our group is pooling its strengths to act as one in pursuing sustainable growth.
Were there any new regulations last year that directly impacted the company? If so, how did the company respond?
In recent years, there have been increasing instances of regulations that affect our flavor and fragrance business. Accommodating halal regulations is a notable example.
In flavors, three specific examples come to mind. First is the EU's decision not to renew approval for some chemical substances used as agricultural chemicals in many countries. Second is the U.S. FDA's ban on the use of seven synthetic aroma ingredients. Third is the development of a "positive list" by ASEAN countries. In a proactive response, we have formulated internal guidance on residual agricultural chemical regulations and have cooperated with the International Organization of the Flavor Industry (IOFI) and the Flavor Extract Manufacturers Association (FEMA) and have lobbied regulatory authorities to rationalize the content of regulations. Positive results are emerging from these activities, including changes in responses by regulatory authorities.