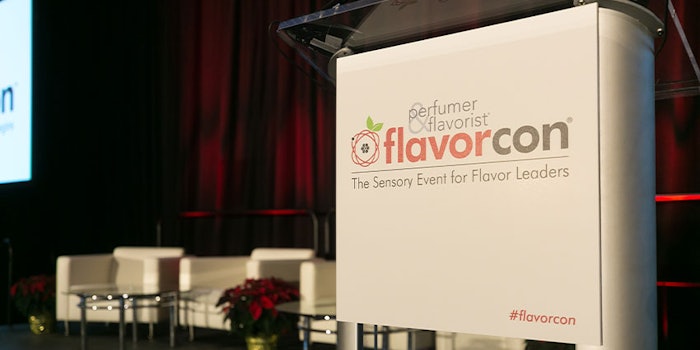 Flavorcon 2019 photos are now live on Perfumer & Flavorist's Facebook page. Feel free to share photos with your colleagues and tag yourselves and familiar faces. All photos by Peter Wynn Thompson and sponsored by Nexira. 
Presented by Perfumer & Flavorist magazine, Flavorcon 2019 featured presentations from leading flavor and product development experts, as well as a flavor expo. More than 500 attendees and over 70 exhibitors attended this year's event, which was held at Cincinnati's Duke Energy Convention Center November 11-12, 2019.
The interactive conference was uniquely tailored for flavorists, consumer packaged goods professi­­onals, applications staff, food scientists, sensory staff, sales experts and other professionals involved in the development of flavors and food and beverage products.
Visit the Flavorcon 2019 album here.