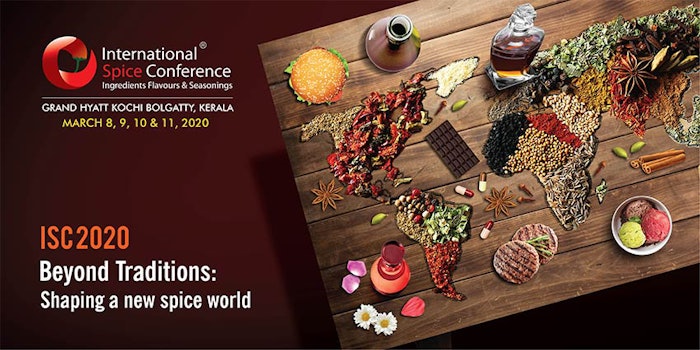 The All India Spices Exporters Forum (AISEF) has announced the 5th annual International Spice Conference, to be held March 8-11, 2020 at the Grand Hyatt Kochi Bolgatty in Kochi, Kerala, India.
The conference brings together all stakeholders of the global spice industry—including businesses, spice organizations, policymakers, farmers and end-users—to interact and address their concerns.
For 2020, the conference's theme will be Beyond Tradition: Shaping a New Spice World. Centered around the need to look at futuristic approaches and innovative applications of spices for modern products, the conference will highlight the direct impact on the consumers and industry and cover quality issues in the spice sector and their appropriate solutions. This includes sessions on crops and markets.
Additionally, for the first time, the ISC will hold pre-scheduled buyer-seller meets.
For more information or to register, visit https://internationalspiceconference.com.