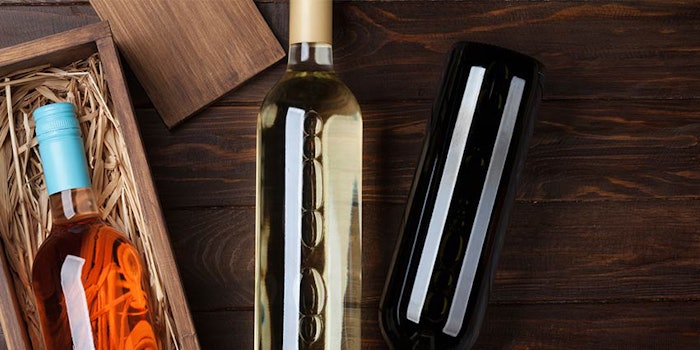 If you want to be the best, you learn from the best: such is the thinking behind Flavorcon 2019's masterclasses.
A variety of experts in their field offer hands-on training, invaluable insights and a peek behind the proverbial curtains of their minds during the event's workshops.
Wine-Time Lineup
Though much has been made of millennials eschewing boozy beverages for greener habits, don't let the trend pieces fool you: alcohol isn't going anywhere. According to a report from Zion Market Research, the global wine market is set to generate a global revenue of $423.59 billion by 2023—growing at a CAGR of around 5.8%.
The key, of course, is crafting beverages that are true to your brand and, above all, deliver excellent flavor. Masterclass: Wine and Flavor, led by independent flavorist and author John Wright, examines the ways factors such as location, the grape and the winemaker impact the taste of the vintage, helping attendees figure out how to stay ahead of the curve in the rapidly changing world of wine.
Tasting Double
It's no secret that fragrance and flavor have always been intertwined—just look to the name of this very publication—but while everything from candles to high-end perfumes have taken inspirations from the gourmand, until recently the reverse was seldom true.  
In 2017, Future Market Insights noted the floral flavor market was rapidly expanding its reach in RTD beverages and food; Firmenich christened hibiscus the flavor of 2019. "We see a lot of mirroring this year between Pantone's Color of the Year and our Flavor of the Year," Mikel Cirkus, global director of strategic foresight at Firmenich said of the pick. "This speaks to the increasing interconnectedness of our worlds, and the blurring of boundaries demarcating where trends actually begin."
Marie Wright, vice president and chief global flavorist at ADM Nutrition, hosts The Fragrance Behind the Flavor, a masterclass that brings to live the trend of products flavored with fragrance notes, and the consumers who can't get enough of them.
Fermentation Nation
Perfectly marrying health consciousnesses and a desire for novel, global flavors, it's hardly surprising that fermentation has spent the last decade in the culinary headlines (though the practice has been around for centuries).
"As Americans begin to understand the link between fermented foods and health, we're seeing restaurants and retail brands turn to lesser-known or 'old-fashioned' fermented foods, like drinking vinegars, kimchi, and kombucha, as well as newer fermented foods derived from soybeans, including miso," said Mintel global food analyst Melani Zanoza Bartelme.
During A Conversation on the Creation of Flavor, David Zilber, director of fermentation at Copenhagen's Restaurant Noma and Esquire magazine food and drink editor Jeff Gordinier will offer an inside look at what happens in the aforementioned restaurant's Fermentation Lab and explore what, exactly, makes food delicious to both chefs and diners alike.  
Plant Ahead
Perhaps you've heard, but plant-based alternatives are really, really taking off. According to Brandwatch, when foodie influencers on Twitter mentioned a diet in 2018, 54% of the time that diet was vegan—a stat that goes hand-in-hand with UBS' projection that the plant-based meat market could reach as high as $85 million by 2030.
Sudarshan Nadathur, chief global dairy flavorist at ADM Nutrition, will lead Flavor Challenges and Opportunities with Plant-Based Proteins, a workshop (complete with product samples) outlining the ways to tackle off-flavors, flavor loss and product functionality in plant-based proteins.