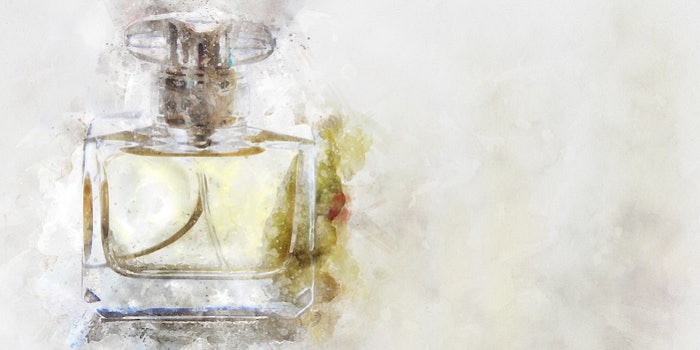 The sixth annual Art and Olfaction Awards has released its finalist list for its independent perfumery award, which will take place in Amsterdam on May 2, 2019.  
Established in 2014 by The Institute for Art and Olfaction, the award is given to scent creators in the categories of independent, artisan and experimental perfume. The award will be given to four perfumes, one experimental scent project and three special awards: the Aftel Award for Handmade Perfume, Contribution to Scent Culture and the Septimus Piesse Visionary Award. Each winner will receive The Golden Pear award, as proof of their achievement in the perfume world.  
Related: [Podcast] Talking Fragrance Property With Saskia Wilson-Brown 
To judge each category, The Institute for Art and Olfaction has compiled a panel of judges including luminaries from the perfume and art world. Members of the  Art and Olfaction Awards 2019 jury include: Daniel Patterson (USA), Harold McGee (USA), Mandy Aftel (USA), Anna Gerber (England), Arabelle Sicardi (USA), Claire Evans (USA), Darin Klein (USA), Deji Bryce Olukotun (USA), Simon Niedenthal (Sweden), David Apel (USA), Denyse Beaulieu (France), Eddie Bulliqi (England), Jeanne Doré (France), Katie Puckrik (England), Christopher Gordon (USA), Hank Jenkins (USA), Marta Siembab (Poland), Matthias Janke (Germany), Spyros Drosopoulos (Netherlands), Ulrike Knöll (Germany), Andy Tauer (Switzerland), Bibiana Prival (USA), Frederic Jacques (USA/France), Harald Lubner (Germany), Mark Behnke (USA) and Rachel Syme (USA).
Artisan Category Finalists
15
by OSM (USA)
Perfumer: Kyle Mott-Kannenberg
With: Michael Mott-Kannenberg
Carré Blanc
by The Zoo (USA)
Perfumers: Christophe Laudamiel, Andrew Everett
Gardener's Glove
by St. Clair Scents (USA)
Perfumer: Diane St. Clair
Hyde
by Hiram Green Perfumes (Netherlands)
Perfumer: Hiram Green
Irisistible
by April Aromatics (Germany)
Perfumer: Tanja Bochnig
L'Anima Della Rosa
by Auphorie (Malaysia)
Perfumers: Eugene Au Zhe You, Emrys Au Zhe Min
La Bibliothèque
by NeZ ZeN (Belgium)
Perfumer: Romain Pantoustier
With: Aurélie Gillon
Powder & Dust
by SP Parfums (Germany)
Perfumer: Sven Pritzkoleit
With: Yana Lysenko Tommelise
Rosé All Daé
by Gallagher Fragrances (USA)
Perfumer: Daniel Gallagher
Violeta
by Jade Daisy Perfumes (Puerto Rico)
Perfumer: Stacey Lazzara
Independent Category Finalists
Atlante
by Sarah Baker Perfumes (UK)
Creative Director: Sarah Baker
Perfumer: Sarah McCartney
Birds In Paradise
by Régime des Fleurs (USA)
Creative Directors: Alia Raza, Ezra Woods
Perfumer: Pierre Negrin
Colorado
by American Perfumer (USA)
Creative Director: Dave Kern
Perfumer: Dawn Spencer Hurwitz
Dulceo
by Cūrata (Canada)
Creative Director: Serena Rogers
Perfumer: Beckie Sheloske
Falls
Régime des Fleurs (USA)
Creative Directors: Alia Raza, Ezra Woods
Perfumer: Mathieu Nardin
Migration de L'Arbre
by Senyokô (France)
Creative Directors: Joseph Berthion, Emilie Berthion
Perfumer: Euan McCall
Rake & Ruin
by BeauFort London (UK)
Creative Director: Leo Crabtree
Perfumer: Julie Dunkley
Red Shoes
by Jacques Fath Parfums (France)
Creative Director: Rania Naim
Perfumer: Cécile Zarokian
Rich Mess
by Ryan Richmond (USA)
Creative Director: Ryan Richmond
Perfumer: Christophe Laudamiel
Rubacuori
by MIRUMest (Italy)
Creative Director: Fulvio Fronzoni
Perfumer: Dominique Moellhausen
Sadakichi Award Finalists
Diary of Smells: Glass Ceiling
by Josely Carvalho (Brazil)
Perfumer: Leandro Petit
Tangible Scents: Composition of Rose in the Air
by Maki Ueda (Japan / Netherlands)
Perfumer: Maki Ueda
Every Word Was Once an Animal
by Carla Bengtson (USA)
Perfumer: Carla Bengston
Smell Forward
by Priscille Jotzu (Switzerland)
Perfumer: Andreas Wilhelm
Veneno
by Miguel Matos (Portugal)
Pefumer: Christian Carbonnel