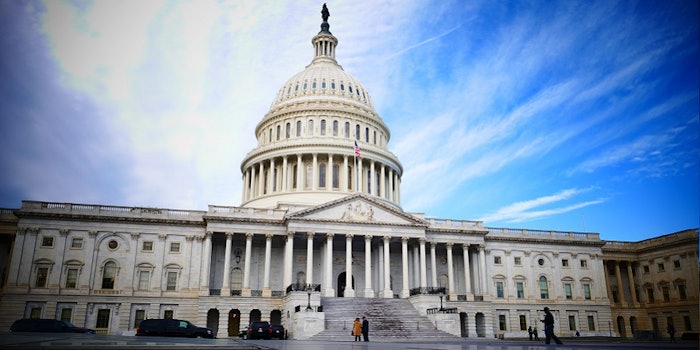 The Fragrance Creators Association held a Capitol Hill perfumery outreach event on July 17, 2018, at the Senate Dirksen Office Building.
"Perfumers are the lifeblood of our industry," said Robert Weinstein, Ph.D., president and CEO, Robertet USA, and chairman of the Fragrance Creators Association board of directors. "Through their passion and creativity, we are constantly innovating and bringing to life new scents that delight and promote health and wellbeing."
Inspired by the theme of love, the interactive scent experience brought together renowned perfumers, policymakers and media to explore the benefits of the fragrance industry and its contributions to the economy.
The perfumers that were at the event include Marvel A. Fields, Bell Flavors & Fragrances; Olivia Jan, Robertet USA; Heather Killgo, Arylessence; Angélique Nadau and Linda Chinery, Takasago International Corporation (USA); and Rafael Trujillo of Procter & Gamble. This event comes shortly after the Fragrance Creators' launch of the first-ever Congressional Fragrance Caucus, which is chaired by representatives Barry Loudermilk (GA-11) and Bonnie Watson Coleman (NJ-12).
"Love is more than an emotion, it's a force that can bring people together for the betterment of all," said Farah K. Ahmed, president and CEO of Fragrance Creators Association. "We hope this event enabled our policymakers to discover how fragrance can bring to life the power of love."