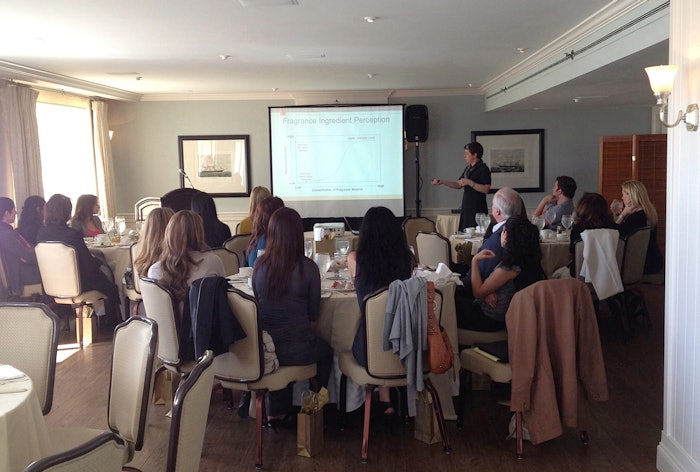 "One of the hardest things for customers to understand is that the same fragrance can be used in multiple applications but will smell different due to different character matrices," said Jill Costa, chief perfumer for Bell Flavors & Fragrances.
Costa made her comments during the company's first mini-seminar for fragrance customers, held at the Shutters on the Beach in Santa Monica, California.
The event, which also included a luxury-themed trend presentation, served to provide practical tips for working with a fragrance house. Costa also shared insights into fragrance composition and perception.