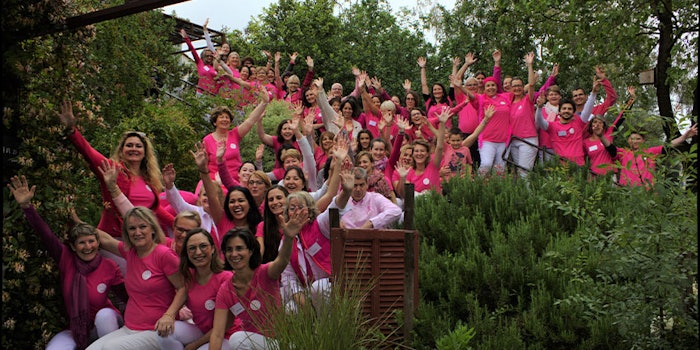 The eighth "une Rose, une Caress" day has been rescheduled for September 13, 2020. It will take place in the Gardens of the International Perfume Museum in Mouans-Sartoux and will run from 10 a.m.-5 p.m.
Attendees will be able to participate in various workshops throughout the day that are carried out entirely by volunteers and sponsors. More than 30 activities are scheduled to take place and contributions will benefit the "une Rose, une Caresse" cause.
Th Atelier "une Rose, une Caresse" of the Club des Entrepreneurs du Pays de Grasse, is dedicated to financing all of the well-being care offered to patients with cancer, as well as patients with other heavy pathologies, during their treatment at the Grasse Hospital Center.
These treatments restore hope, courage, comfort, attention, tenderness and self-esteem to patients enduring disease.
In 2019, the organization collected €62,000 in tax-deductible donations, which are used, in their entirety, to ensure the sustainability of the six and a half days of well-being treatments (face and hand massages, support, advice, etc.). More than 3,700 treatments were able to be provided in 2019 thanks to donors.
The treatments are provided throughout the year by two socio-beauticians and a reflexologist, all supervised by a medical professional.