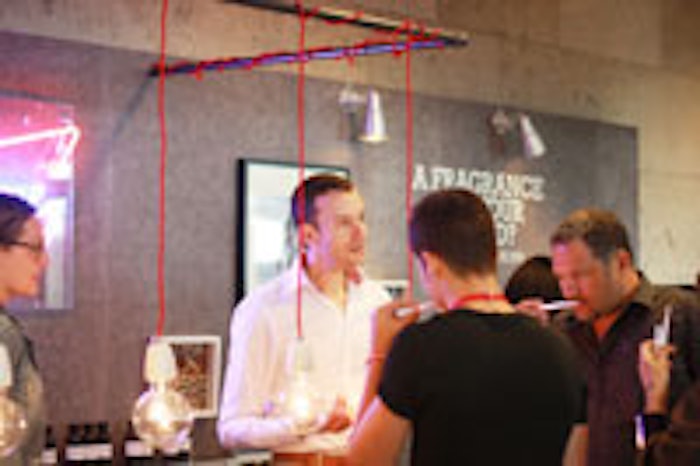 Drom Fragrances recently unveiled its "Perfume District" concept at the Bread & Butter trade show in the summer in Berlin. 
"We found a cool and easy atmosphere, exactly what we were looking for: rock 'n' roll," said Markus Schiek, Drom's managing director for international sales, marketing and fragrance development. 
In Berlin Tempelhof, the new "TreaSURY" area offered the opportunity for a fragrance house to become part of the trade show, find a source of inspiration and new creative input, and open a dialogue with the related industry. 
As part of the trade show, Drom perfumers accompanied visitors on a scent-driven voyage, transporting them to the green oasis of Central Park, where they smelled the aroma of Coffee-to-Go. Visitors could also sniff the scent of ink from a freshly printed issue of the New York Times that they carried along to the park. Somewhere between graffiti and neon, Drom even bottled the essence of Criminal Money.
The company also said the bouquet fragrances impressed and inspired some renowned brands to reconsider the idea of having their own a corporate scent. Drom also left no doubt as to its intentions for next year.
"I'll be back," said Ferdinand Storp, Drom's co-owner and managing director.