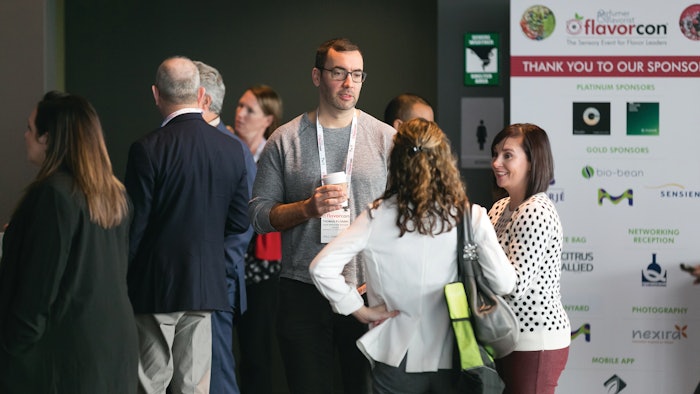 Have you marked your calendar for the in-person return of Flavorcon? The upcoming event is scheduled for November 9-10 in Cincinnati. Flavorcon 2022 (www.flavorcon.com) is a global, interactive conference designed for flavorists, product developers, R&D leaders, food scientists and consumer packaged goods professionals designed to support sensory innovations and better-for-you breakthroughs for the flavor, food and beverage markets.
>>Early bird tickets for Flavorcon 2022 are now available.<<
Take a look at two of the announced sessions for the upcoming two-day conference. Stay tuned for more speakers to be announced. Be sure to register as soon as possible to receive the best rates.
Naturals
Marie and John Wright are set to join forces for their session, "The Mystique Behind Neglected & Noble Naturals."
Noble, natural raw materials have rich historical significance and can add crucial creative depth and intrigue to new product development. However, they're often overlooked. During an interactive session, ADM chief global flavorist Marie Wright together with flavorist, author and P&F+ columnist, John Wright will bring these noble naturals to the forefront, describing their unique profiles and properties.
The duo will highlight about a dozen fragrances and flavors, such as black currant buds, relating molecular composition to their glorious character and sharing intriguing facts about each raw material. For a fully immersive discussion, session attendees will have an opportunity to evaluate each natural alongside Marie and John.
Formulation
Campbell's principal flavorist, Paul Ricciardi, is set to take the stage in Cincinnati to discuss, "Reformulation Strategies to Replace Unavailable Raw Materials." The presentation will go over strategies to replace raw materials quickly when they become unavailable to avoid disruption of the manufacturing of flavors.
1. Identify potential raw material issues.
2. Use analytical techniques to identify possible replacement for missing raw materials.
3. Be able to keep ingredient statements the same to allow for seamless transition.
Get Your Seat
More details to come on each Flavorcon 2022 speakers in the weeks to come leading up to the event on November 9-10 in Cincinnati.
Be sure to register ASAP for early bird rates, and to ensure access to the global, interactive conference.Don't miss your chance to reconnect in-person with your favorite flavor colleagues, visit www.flavorcon.com.
For the full article, please check out the Perfumer & Flavorist+ August 2022 issue.