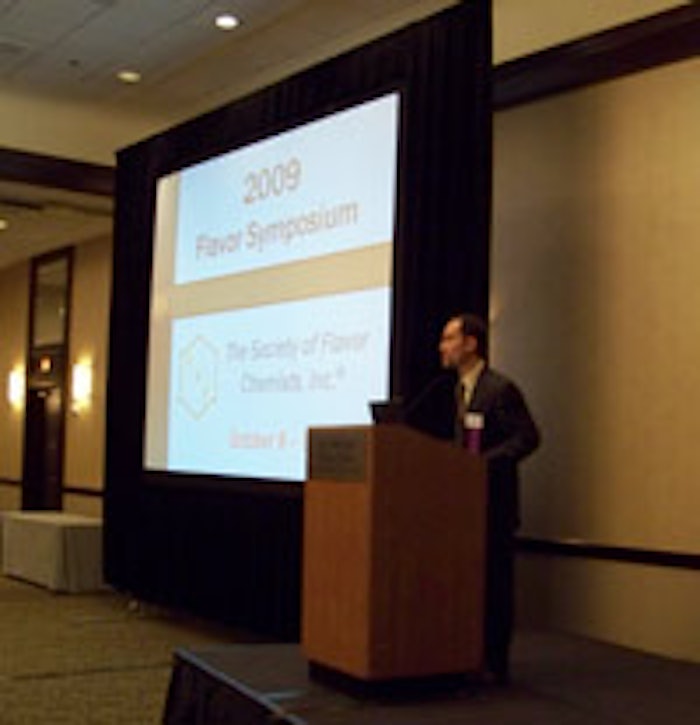 More event coverage here.
"What makes a great flavorist?" asked Society of Flavor Chemists president Jack Fastag (David Michael), opening the 2009 Flavor Symposium in Princeton, New Jersey. "It is a truly multidisciplinary endeavor. It demands the ability to integrate a diverse [range] of knowledge and skills drawn from a wide range of fields—technical and artistic. It is not surprising that it takes so many years to master." In that spirit of expertise and education—"one of the cornerstones of our organization"—the two-day event provided a rare opportunity for colleagues (both veteran and new) to share knowledge and exchange insights. "I urge you," Fastag concluded, "to challenge yourselves."
Look for more photos in the December issue of P&F magazine. Future issues and www.perfumerflavorist.com will feature select proceedings from the event.
Have photos to share from this or other industry events? E-mail images and captions here
Special thanks to Mary Foster (Wild Flavors) for additional photographs.