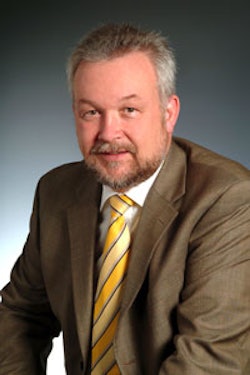 Matthias Guentert holds a Ph.D. in food chemistry from the University of Karlsruhe, Germany. He recently retired from his executive leadership position with Symrise and has become a consultant. His main areas of expertise are food & flavor chemistry, innovation, business leadership, and global regulatory. His 28 year career with Symrise started 1986 in Holzminden, Germany and brought him to Teterboro, NJ in 1999.
"It's amazing to have Matthias on our prestigious P&F scientific advisory board," said Rachel Grabenhofer, Perfumer & Flavorist's scientific acquisitions editor. "His expertise is very broad, ranging from flavor research, regulations and quality control/​analytical chemistry, to nutrition. This variety will help us build great synergies between the types of content we produce."
His most important leadership positions were in analytical research, flavor innovations, quality and regulatory and the supply shain. In July 2008 he became the president of the flavor and nutrition division in North America. He also served for two terms as a member of the scientific advisory board of the German Institute for Food Chemistry in Freising, Germany. From May 2012 until May 2015 he was a member of the FEMA Board of Governors.