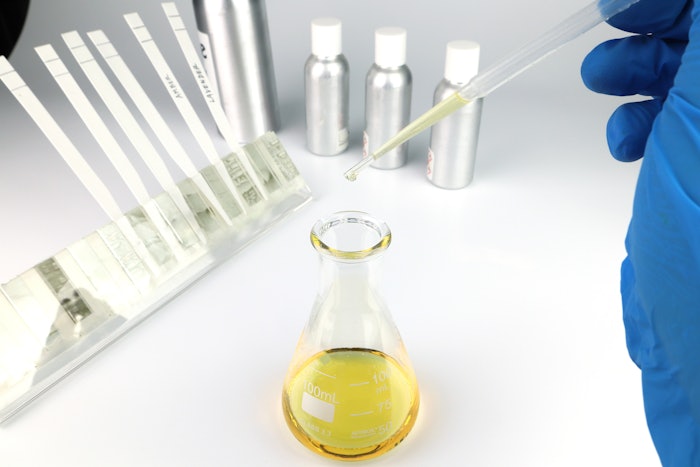 Adobe Stock
Role: Director of Creative Fragrance Development
Reports to: Managing Director
Job Summary:
As Fragrance Development Director, you will manage and direct a team of evaluators, to work closely with the Creative Fragrance Laboratory and Fragrance Business Development teams to optimize efficiencies and business focus for the Creative Fragrance Division. Furthermore, you will provide in-depth evaluation and marketing knowledge to drive creation of winning fragrances, hand in hand with perfumers, sales and marketing. The position requires the ability to select from the collection and/or guide creation of new fragrance development to successfully answer customer requests and trend presentations.  Vast understanding of Market trends and awareness of key brands.  Knowledge and acute understanding of brief management is also required.
Job Requirements:
·       Support the team of perfumers when requested during the creative process.
·        Support the sales team with winning fragrances and sales strategies.
·        Strong awareness of most market categories and leading brands. (including Air Care/Home Fragrance, Personal Care, I & I and Fine Fragrance markets)
·        Able to identify olfactive trends in the market.
·        Able to understand and identify customers' needs and olfactive gaps within their brands.
·        Attend and conduct client presentations (on or off-site)
·        Close collaboration with the marketing team
·        Able to create/generate olfactive descriptions.
·        Support and participate in expert sensory panels.
·        Coordinate with Global teams to ensure a good exchange of library fragrances.
·        Help ensure brief deadlines are met and/or convey project status to all teams.
·        Act as a backup to support other evaluation team members in their absence.
Position Qualifications:
·        Bachelor's degree in chemistry, Cosmetics or related fields is preferred.
·        10+ years of experience in Fragrance Evaluation
·        Knowledge of basic regulatory guidelines and fragrance raw materials
Strong creative & technical evaluation skills.

Solid understanding & application of regulatory constraints

.
Skills and Competencies:
·        Good oral and written communication.
·        Good show of initiative and creativity along with a good sense of procedures
·        Strong computer literacy
·        Strong organizational skills
·        Strong ability to multitask and work under pressure and tight deadlines.
·        Ability to work well independently or within a team.
·        Strong ability to make decisions.
The vacancy is in the USA.

Contact Person:  Achille Riviello, Managing Director

Contact email: [email protected]

Contact Telephone: (+1) 732 572 5600

Place of Work: Sozio Inc (USA) - 51 Ethel Road West Piscataway, NJ 08854