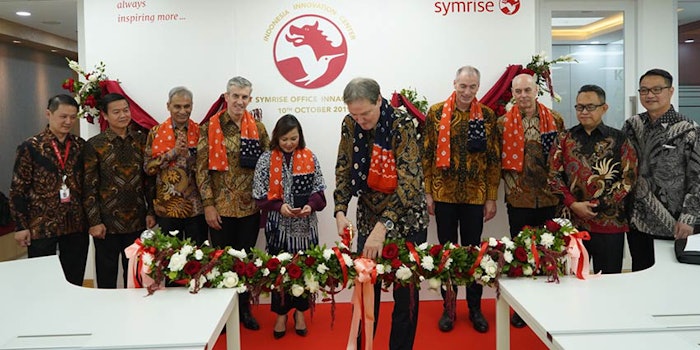 Symrise has officially opened its expanded innovation center in Jakarta.
The facility—a roughly €3 million investment—is equipped for the development of creative solutions for fragrances, cosmetics, food and beverages specifically tailored to the Indonesia market. Applications can be presented directly to customers on-site. Additionally, Diana Food will use the facility to engage with customers in one location and extend its footprint in Indonesia.
"With our expanded location in Jakarta, we are emphasizing the importance of the Asian region for our company," said Symrise CEO Heinz-Jürgen Bertram. "Indonesia is already a key market today and will continue to be so in the future. Over the past ten years, we have more than doubled our sales and generated an annual growth rate of around eight percent."
Related: Symrise Expands in Nigeria, Opens Application Labs
Features of the facility include:
Increased innovation and laboratory capacities for taste, scent and care
Perfumer access to application laboratories with a wide range of test and evaluation equipment
More than doubled space for technologists in the flavor division
The company hosted an opening for the site on October 10, 2019, attended by Bertram and additional management representatives.
"We develop and manufacture successful flavorings, fragrances, cosmetic ingredients and nutritional solutions for Indonesian companies and consumers," added Bertram. "Going forward we will be better positioned to significantly accelerate product development for our local customers in Indonesia."