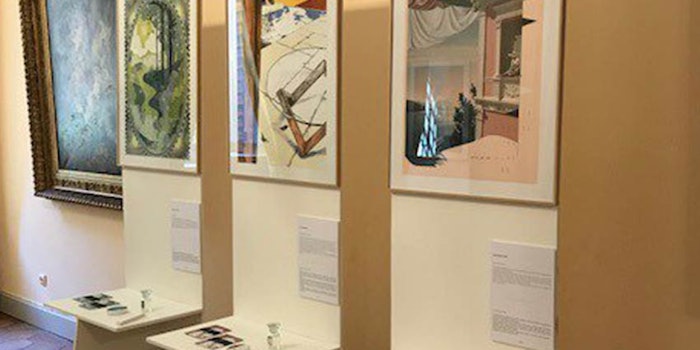 Firmenich presented "Carte Blanche," an exhibit showcasing fine fragrance perfumers alongside original illustrations on the theme of perfumery, as part of the Grasse au Pays des Merveilles festival.
Nine of the company's perfumers—master perfumers Honorine Blanc, Annie Buzantian, Nathalie Lorson and Olivier Cresp, alongside perfumers Marie Salamagne, Fabrice Pellegrin, Amandine Clerc Marie, Ilias Ermenidis and Dora Baghriche—envisioned the perfumery of tomorrow and shared their olfactory inspirations with illustrators of their choice.
The illustrators, in turn, created nine works evoking different atmospheres and emotions, each reflecting the unique personality and signature of the perfumer who inspired it.
Related: 2019 Leaderboard: Firmenich Expand in Tech and Plant-based Innovation
Grasse au Pays des Merveilles, an international festival of perfume and arts in Grasse, was held July 19-28, 2019. The event features exhibitions, conferences and shows all aimed at capitalizing on the knowledge of Pays de Grasse, including its unique place in the history of perfume.
Firmenich's presence at the festival also included Jerry Vittoria, president of fine fragrance, speaking on the importance of the company's commitment to the region at the opening ceremony; and Pellegrin, a Grasse native, participating in the organization of the festival and sponsoring the "future talent" perfumer competition.
"This festival brings a very nice echo to the UNESCO world heritage status recently earned by the art of perfumery of the Pays de Grasse," said Vittoria. "In order to promote our passion and the culture of perfume, Firmenich is particularly attached to the values transmitted through this event which celebrates the arts and perfumery. We support this common goal of spreading the know-how, legacy and cultural heritage of Grasse."